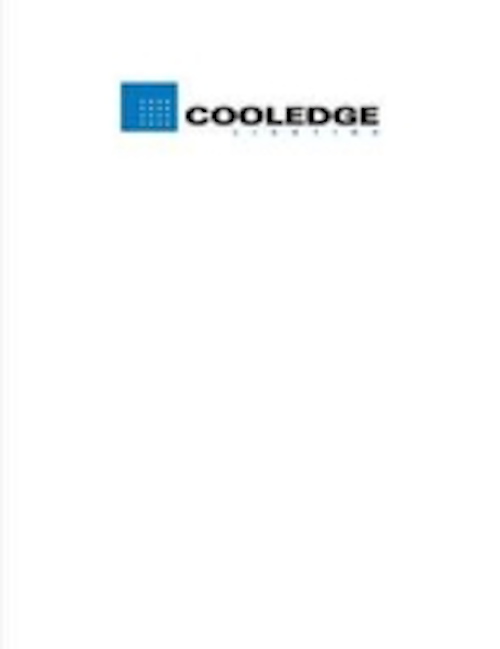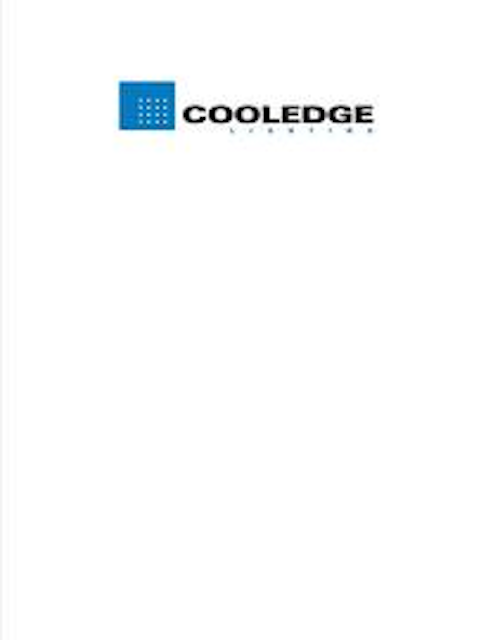 Date Announced: 26 Jun 2012
Vancouver, British Columbia – Cooledge Lighting Inc., the leading innovator of MicroLED based thin-film lighting solutions, today announced that John Campsmith has been named as the company's Executive Vice President, Sales & Marketing. Mr Campsmith will be based in the United States.
"Cooledge lighting has an impressive engineering team of senior LED and Lighting research professionals. My role will be to launch Cooledge Lighting with our OEM luminaire partners and commercialize the strong work from this elite team," said Mr. Campsmith. "I look forward to building a global commercial organization and deliver the unique lighting solutions that Cooledge's technology brings to our industry.
Mr. Campsmith has 20 years of experience in the lighting industry in the full range of sales and marketing functions including product and brand management and has had full P&L responsibility as general manager for several lighting divisions of Philips.
"John's depth of experience in our core business makes him the ideal candidate to lead Cooledge into the market." Said C. Wade Sheen, acting CEO of Cooledge. "John's willingness to join Cooledge demonstrates the progress that the company has made in developing a truly unique solution for the broad area lighting market. The closing of our Series A financing, with strong participation by both new and existing investors is another clear, positive signal of the technical and market differentiation presented by our lighting solution. These two events combined enable us the resources and people we need to launch our products in the next nine to twelve months."
Mr. Campsmith holds an MBA from St. Mary's College. He lives in Austin, Texas with his wife and three children.
Simultaneously, Cooledge also announced the successful first closing of its third round of Series A financing, raising a total of $7.25 million. Led by BDC Venture Capital, the round also included funding from previous venture capital investors, ARCH Venture Partners and Yaletown Venture Partners, with additional funds from Pacific Tech Link. Cooledge will use these funds to complete development of its flexible planar lighting technology, and to fund the initial launch of their products in the $105 billion lighting market.
"I am excited that we can add another Cleantech company to our portfolio that can have a significant positive economic and environmental impact," said Geoff Catherwood, Partner, Energy/Cleantech Venture Fund at BDC. "Cooledge's lighting technology will reduce the power consumption by offices, classrooms and institutions, freeing up electrical generation capacity that can be diverted to increased economic development and reducing environmental impact." In conjunction with the financing, Mr. Catherwood will join the company's Board of Directors.
For further information, please Email: info@cooledgelighting.com
About Cooledge Lighting Inc.
Cooledge Lighting Inc. is a Canadian based venture capital backed company focused on the introduction of MicroLED based lighting. The company's innovative work is based on the original research by John Rogers and the University of Illinois. Cooledge Lighting's unique technology will change the way lighting is applied to space by blurring the line between lighting equipment and the architectural space.
About BDC Venture Capital
BDC Venture Capital is a major venture capital investor in Canada with more than $1 billion in current and planned investments. It is active at every stage of the company's development cycle, from seed through expansion, with a focus on innovative technology-based Canadian companies that have high growth potential, offer unique products or services and that are positioned to become dominant players in their market. BDC VC invests both directly into companies and indirectly into promising VC funds. Its investments are made primarily into companies involved in the areas of Energy/Cleantech, Health and Information Technology. In addition, through strategic initiatives and investments, it plays a unique role in stimulating both the Canadian venture capital industry and the surrounding innovation ecosystem, including leading efforts in entrepreneur and angel investor development.
Visit www.bdc.ca for more information.
Contact
info@cooledgelighting.com
E-mail:info@cooledgelighting.com