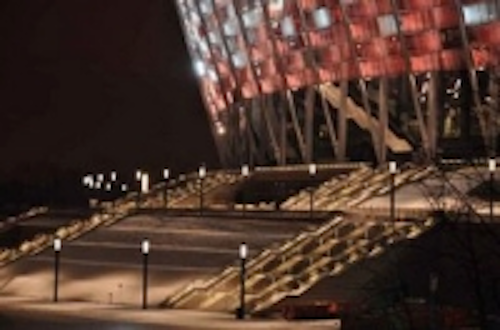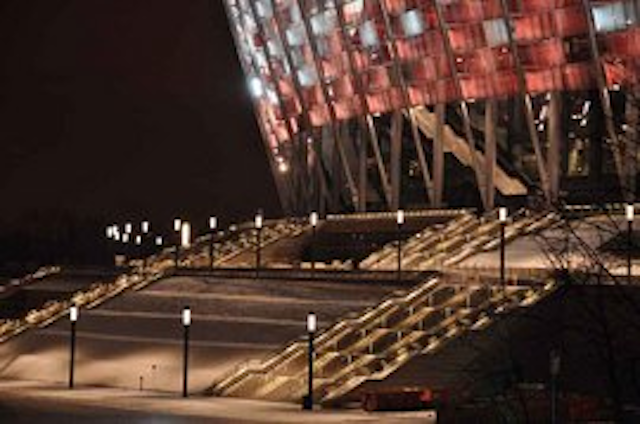 Date Announced: 20 Jun 2012
The quarter-final and semifinal matches of the UEFA EURO are approaching and the new National Stadium in Warsaw is well prepared. The stadion already made a good impression with the opening game. Boasting more than 55,000 seats and 69 VIP boxes, this stadion is not just the biggest of the four stadiums which Poland has built for the European Football Championship, it is also an architectural masterpiece.
To ensure that fans find their way to the stadion NARVA Polska chose Tridonic LED technology when it came to implementing the lighting solution for the routes around the stadium. For safe operation even under difficult environmental conditions, an LED-lit and highly robust handrail system has been installed.
The handrails are fitted with over 8,700 TALEXXmodules by Tridonic. Their optical design offers maximum homogeneity of light distribution. The TALEXXconverter constant current converters – over 850 of them - required to operate the LEDs are installed up to 100 m away in air-conditioned control cabinets. Therefore constant environmental conditions and central access for maintenance and repair is guaranteed. The LED solution used guarantees energy-saving operation for years to come.
Contact

E-mail:sales@tridonic.com
Web Site:www.tridonic.com