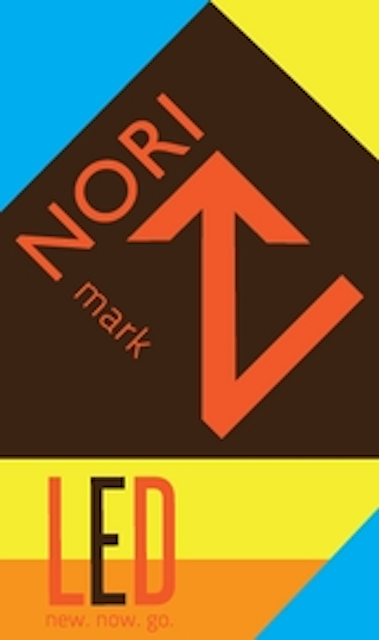 Date Announced: 14 Jun 2012
Noribachi, a leading LED technology company, announces NORImark. A product line and LED alliance program, NORImark aims to standardize LED lighting while empowering the lighting industry with state-of-the-art, market-ready LED solutions.
Currently, many challenges exist within the developing LED lighting market, including lack of engineering resources, lengthy product testing and certification lead times, and prohibitive product development costs. In response, Noribachi has made its acclaimed LED products available to all mainstream lighting channels, allowing anyone to immediately go to market with a full LED product line.
The NORImark product line is a robust set of hundreds of light modules and complete light engines crafted in hundreds of different geometries able to upgrade any existing luminaire to LED. Noribachi uses LEDs from the leading suppliers including Cree, Nichia, Osram and Philips in NORImark products. All NORImark products have been comprehensively tested and certified, including UL and DLC.
Noribachi's extensive experience of selling to the end-user informs several support services for partner companies. These include supply chain support, product qualification support, engineering services, and access to sales collateral and marketing strategies. With over four thousand LED deals with numerous Fortune 500 companies, Noribachi has gleaned valuable knowledge of the market, allowing it to catalyze LED sales for NORImark partners.
NORImark has received an overwhelmingly positive response. Noribachi is pleased to announce that numerous lighting companies from leading components distributors to lighting manufacturers to independent sales reps have signed up to become NORImark product partners, creating a solid network across the entire value chain.
"LEDs are quickly becoming the dominant lighting source, yet accessing the technology is financially prohibitive and resource intensive, relegating most lighting stakeholders to the sidelines. NORImark's goal is to level the playing field and make LED technology and product available to everyone with very low risk and low investment. Now there's no reason not to do LED," says Celestyna Brozek, VP of Marketing at Noribachi.
Joining Norimark means joining a community of industry leaders intent on driving LED forward and minimizing the inherent challenges of mainstreaming a nascent technology. The ease of joining NORImark is intentional, meant to reflect the ease which NORImark brings to selling LED. For more details on joining NORImark, please contact Noribachi.
Contact
Celestyna Brozek VP of Marketing, Noribachi
E-mail:marketing@noribachi.com
Web Site:noribachi.com