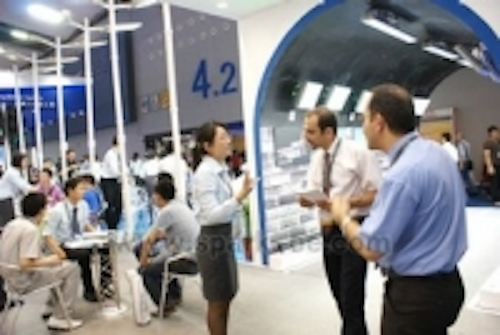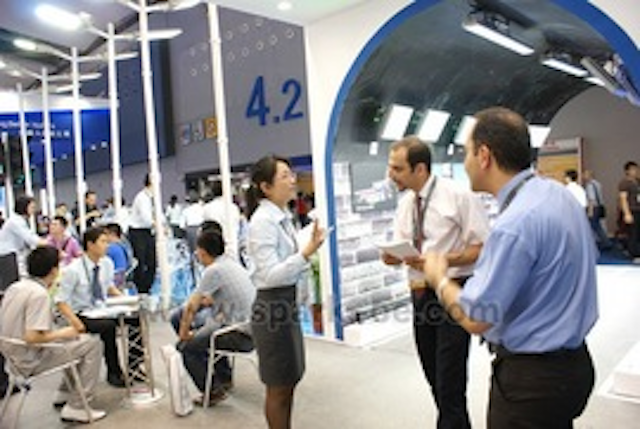 Date Announced: 20 Jun 2012
The world's biggest lighting exhibition & LED ASIA exhibition was held on 9th—12th June, Spark attend the fair with its wide range products and win a big success.
With 13 years experience in LED lighting industry, as one of the biggest LED lighting manufacturer in China, Spark presented its best selling products, LED street light, LED tunnel light, LED traffic light, LED high bay, LED tube light and other new products in its 156 square meters booth, attracting lots of customers to consult.
At the corner of the 156 square meters booth, there is a mini tunnel. In the tunnel, Spark launched its new generation LED tunnel light with high lumen efficiency. These new LED tunnel light uses Philips Lumileds LEDs, life span more than 50000 hours, lumen efficiency more than 85LM/W, power supply of high reliability with National semiconductor IC and Rubycon capacitor. Special heatsink design ensures good heat release. Installing bracket is simplified compared to the former version, installing angle can be adjusted. New LED tunnel light still adopts the reflector to focus light. Many customers are attracted by the special tunnel, especially the LED tunnel lights. Customers are very satisfied and are ready to cooperate with Spark in their upcoming projects.
By using SPT-125, Spark has finished one Tunnel project in Middle America. The tunnel is 210 meters long. After detailed analysis, Spark sales engineer divided the tunnel into 5 sections, entrance section of 30 meters, change over section of 25 meters, basic section of 100 meters, changeover section two of 25 meters and the exit section of 30 meters. Lux of entrance, changeover, and basic section reaches 2000 lux, 1000 lux, 300 lux separately. Customer is very satisfied with the DIALUX simulation SPARK provided, and is preparing the next tunnel project cooperation.
Spark new tunnel light series includes 50w, 75w, 100w, 125w, 150w, 175w, 200w, which could meet different project requirements. From the exhibition we know Spark new LED tunnel light will be more and more popular, and illluminate more and more tunnels all around the world.
Contact
Keziah Song General Manager Tel: (86 755) 8390 4366 Fax: (86 755) 8390 4766
E-mail:sales@spark-oe.com
Web Site:www.spark-oe.com