Philips works with REI to focus light on the great outdoors in their first Manhattan store
Jun 21st, 2012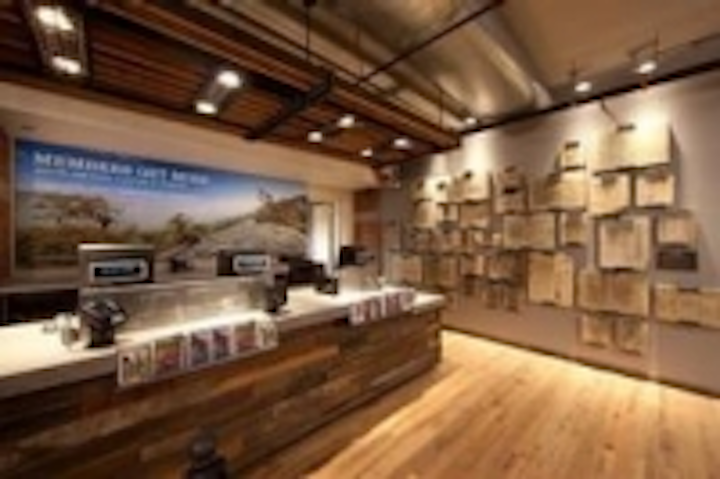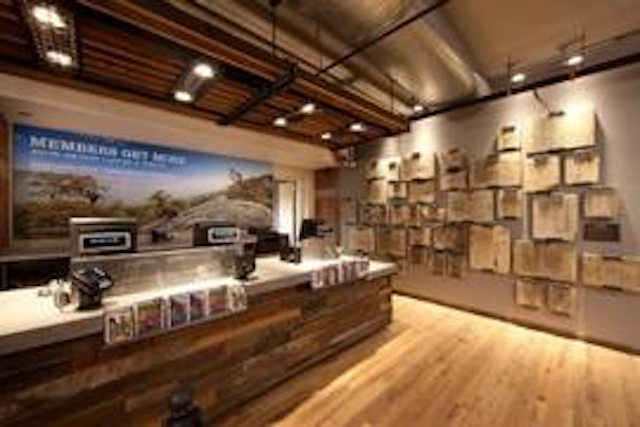 Date Announced: 21 Jun 2012
Fall River, Mass., USA – Working closely with REI, a national retailer providing quality outdoor gear and clothing, Philips Lightolier created a solution to both harness and focus light on REI's 35,000 square foot, three-level store that opened late last year in the trendy SoHo area of Manhattan. REI, known for its commitment to stewardship, was dedicated to honoring the landmarked Puck Building's original design intent throughout the construction process.
The new lighting from Philips Lightolier not only blends the latest in LED technology to meet REI's sustainability requirements, it also provides minimal intrusiveness with superior optical and thermal performance at only 15W. The 15W Spot LED was installed throughout delivering output where a retailer needs it most, on the merchandise. The powerful accent lighting is ideally suited for retail, commercial and hospitality spaces.
"We're thrilled not only to open in SoHo, but excited to visually present our brand in this historic space," said Patti Civarra, architectural project manager, REI. "Working with Lightolier's product development and sales helped us achieve outstanding results for a retail experience. For instance, in using the 15W Spot LED, our customers will actually see more of the actual color of the gear and apparel we sell, and that's a win-win for all."
The 15W Spot LED, with its accurate beam control of the spot and narrow flood configuration, delivers 65 lumens per watt and 24,431 center beam candelas. Additionally, there's more color in the beam itself resulting in viewing more color in the merchandise when compared to conventional sources. The Spot LEDs work with electronic dimming controls and a full line of accessories to adapt to retail needs including the delivery of 30 percent more light with only 60 percent of the energy. It has been recognized as the "Highest Efficacy" luminaire available on the market today by the Illuminating Engineering Society's Progress Report. The first to market in its class with Energy Star certification, the Spot LED pays dividends with 50,000 hour lamp life making it maintenance free and energy-efficient at an affordable price.
"The REI project was a great opportunity for us to demonstrate Philips Lightolier's commitment to delivering sustainable solutions that reduce operating costs, create visual appeal and reduce carbon footprint," said Deborah Witte, director of product marketing, Philips Lightolier. "The award-winning 15W Spot LED hit on all the points for REI, plus the added value of focusing more color on their product."
For more information on the Spot LED family of Philips Lightolier products or the REI project, visit www.lightolier.com.
REI is dedicated to actively managing its environmental footprint, including its energy use and consumption in its buildings. For example, the retailer replaced all inefficient incandescent bulbs with more efficient, longer-lasting lights in all of its stores. For more information on REI's stewardship efforts across all areas of its business or to read its annual stewardship report, visit www.rei.com/stewardship.
About Royal Philips Electronics
Royal Philips Electronics of the Netherlands (NYSE: PHG, AEX: PHI) is a diversified health and well-being company, focused on improving people's lives through timely innovations. As a world leader in healthcare, lifestyle and lighting, Philips integrates technologies and design into people-centric solutions, based on fundamental customer insights and the brand promise of "sense and simplicity." Headquartered in the Netherlands, Philips employs approximately 122,000 employees with sales and services in more than 100 countries worldwide. With sales of EUR 22.6 billion in 2011, the company is a market leader in cardiac care, acute care and home healthcare, energy efficient lighting solutions and new lighting applications, as well as lifestyle products for personal well-being and pleasure with strong leadership positions in male shaving and grooming, portable entertainment and oral healthcare. News from Philips is located at www.philips.com/newscenter.
Contact
Silvie Casanova Philips Lighting North America Tel: 978 – 659-7467
E-mail:Silvie.casanova@philips.com
Web Site:www.philips.com/newscenter