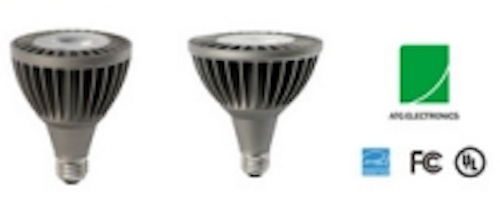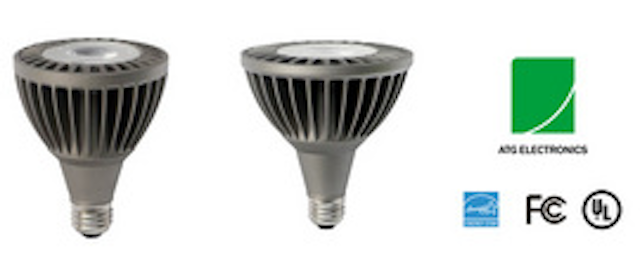 Date Announced: 08 Jun 2012
ATG Electronics launched the new eLucent™ RT Series LED PAR Lamps to its portfolio, which are Energy Star & UL/cUL approved retrofit solutions for incandescent lamps and CFL lamps.
With Citizen LEDs and professional optics, Lucent™ RT Series LED PAR Lamps are unique for ultra energy efficient, high lumen output and excellent lumen maintenance. eLucent™ R30T consumes only 15W and emits luminous intensity equivalent to that of a 75W halogen lamp; eLucent™ R38T consumes 20W and emits luminous intensity equivalent to that of a 100W halogen lamp, while achieving an 80% reduction in energy consumption and lasts up to 50 times longer.
Utilizing a patented solution for heat management, eLucent™ RT Series LED PAR Lamps are designed for quick and efficient dissipation of heat from the LED chip to the air. With the reduction in heat buildup, the life span of the lamp increases, and performance stabilizes at an optimal level.
The dimmable function enables saving energy to be so easy, which makes Lucent™ RT Series LED PAR Lamps warmly-welcomed by home, retail, commercial, and hospitality applications. They are compatible with all standard commercial dimmers.
Features & Benefits:
Citizen LED inside;
Energy Star & UL/cUL approved;
Dimmable, compatible with all standard commercial dimmers;
Ultra energy efficient, 80% energy-saving;
Optimal heat dissipation with special-designed aluminum housing;
No mercury, lead, less CO2 emission, eco-friendly to the environment;
No UV, infrared output, no harmful to human body;
High shock and vibration resistant with durable aluminum housing;
Solid-state, fast turn on;
Less heat output, no heat damage;
Easily installed into standard fitting;
Longevity of operation, coupled with minimal maintenance needs.
For more details, please visit:
http://www.atgelectronics.com/lighting/Illumination/LEDLamps/RT-Series-LED-PAR-Lamps.html
About ATG Electronics Corp.
Think Green, Act Green. ATG Electronics Corp., established in 1999 and formed partnerships with companies in California, designs, produces, distributes and licenses lighting emitting diode (LED) illumination and decoration lighting systems.
ATG's production is carried out strictly with ISO9001-2008 quality management standards. Their products are CE, UL and RoHS certified and are in the top ranks among similar products in the international markets; ATG's world-wide operation is managed through a customized ERP system and is highly efficient and transparent and therefore enables us to provide quick and high quality services to our clients.
ATG also offers a comprehensive OEM service package including consulting, individual planning design and engineering, cost analysis, delivery terms prognostics, manufacturing, and warranty. In addition, they license its patented technologies and provide technical support on project installation and system operation to create specified lighting effects for its customers throughout the world.
Product Certificates:
UL, cUL, ETL, cETL, FCC, KEMA, GS, LM79, LM80, ISTMT, IES File, CE, RoHS, Lighting Facts
Partners:
Cree, Philips, Samsung, LG
Affiliations:
NALMCO, BOMA, NEMA , IALD, NECA
Customer references:
Wal-Mart, Suburbia, Sam's Club, VIP's, Scotia Bank, Marriott Hotels, Chicago Federal Garage, Mercy Hospital in Chicago, and Carnegie Mellon University etc.
Contact
ATG Electronics Corp. Tel: +1-951-245-6222 (North American Sales) +86-21-58350166 (International Sales)
E-mail:E-mail: sales@atgelectronics.com
Web Site:Web Site: www.atgelectronics.com