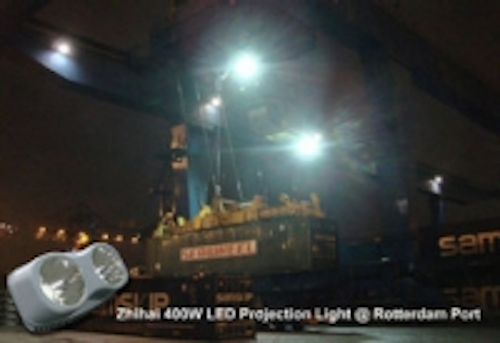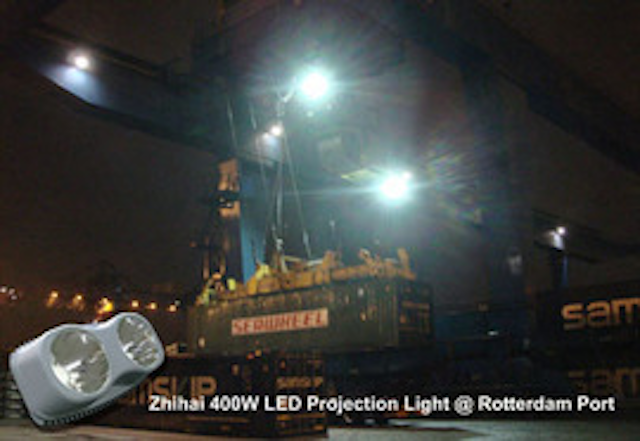 Date Announced: 06 Jun 2012
Xi'an Zhihai Power Technology Co., Ltd. released the Genius series in 2011 and then it becomes one of the most popular and cutting edge LED lighting products in market.
The Genius series is designed for multi-function purpose, with different combination of lens and bracket, it can be used for street lighting, floodlighting and pendent lighting, covers most of the industrial and commercial lighting applications.
Inspired by the successful idea of our Genius Light, Zhihai recently developed and released a new market-leading product, the Genius LED Projection Light, it's with 20° degree beam angle and Genius mounting system, a perfect solution for the high mast, stadium, cranes and those professional applications which need long distance lighting.
The Genius series is finished to very high standard, it is TUV certificated and UL pending, new LEDs chip that output around 120 lm/w efficiency for the whole fixture, the driver with build-in surge and temperature protection, Zhihai made it strong and reliable.
The Genius LED Projection Light is from 210W to 400W, supported by our patent heat dissipation design, the 400W LED projection light can replace the traditional 1000W metal halide lamps with even higher lighting intensity and stay more than 80% lumen output in 50,000hours. It can be used in many professional applications where the LED light would be an ideal solution for not only the energy saving but also reducing the maintenance labor cost.
Those brilliant and professional LED lights are now available for order from Zhihai, and we offer industrial leading 5 years warranty, for more details and specifications, please check our website: www.zh-lighting.com
About Company:
Xi'an Zhihai Power Technology Co., Ltd. was established in 1998 and a German-invested company which specializes in the development, manufacture, sale and service of LED illumination, we acquired and worked to ISO 9001 quality standard since 2001.
We hold the one and only "LED Lighting Engineering Laboratory" which is authorized and supported by China National Development and Reform Commission. And we hold the one and only "LED Lighting Technology and Research Center" which is authorized and supported by China National Science and Technology Ministry.
Our employees are highly educated, we have more than 10 professors and doctors in our company and more than 30% of our employees have bachelor degrees, and more than 15% of employees have master degrees.
We have 125 patents till now and more than 80 patents are pending, the patents include the LED chips packaging, power supply controlling and design of lamp housing. Our products attained TUV, UL, CE and RoHS certificate.
Contact
Jason Hu Vice President Xi'an Zhihai Power Technology Co., Ltd. Block A, West Electronic Community, Xi'an, 710061, China T: +86-29-88258603 F: +86-29-88245866
E-mail:Jason@zh-lighting.com
Web Site:www.zh-lighting.com