Kingsun won prize of the most influential brand of LED industry
Jun 29th, 2012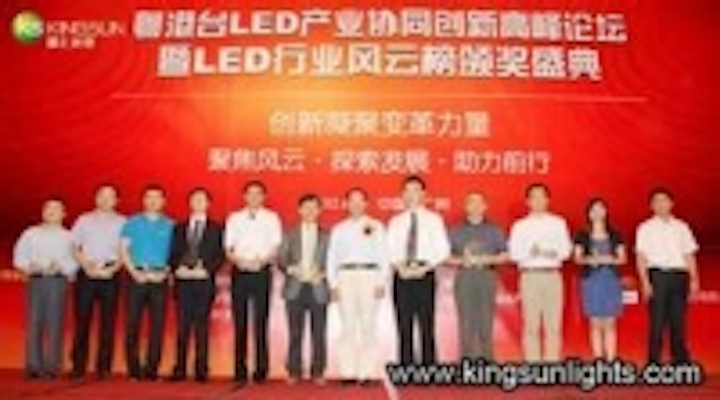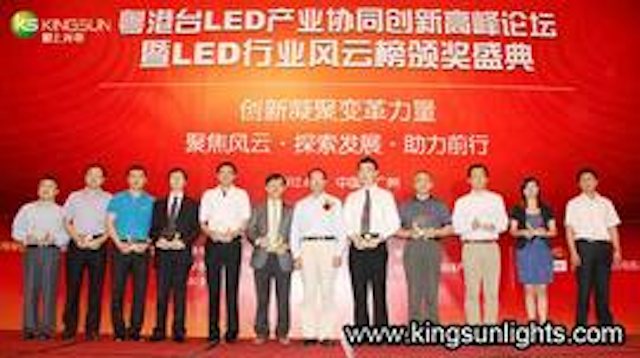 Date Announced: 29 Jun 2012
Canton-Hongkong-Taiwan LED industry Creation Sumit & LED Industry Honor Charts Ceremony was held in Shangri-la Hotel, Canton, June 11th. During this event, Kingsun was honored as The Most Influential Brand of LED Industry.
This Honor event was themed as Creation Leads in Revolution, during which The Most Creative People, The Most Leading People, The Most Influential Brand, The Most Competitive Brand, The Most Creative Brand and other annual honor were elected.
It's agreed in the event that the year 2011 is a milestone for LED industry in China. During the year, LED industry achieved great promotion in fields of enterprise scale, product quality, technique level, core patent, etc. Kingsun, among which, is a superior representative, who accomplished the first LED highway lighting project over 120km and became the first published company with high power LED lighting as main business.
Related staff from Kingsun says that Kingsun has gained much favorable comment from the industry for the achievements in 2011 and in the future Kingsun will focus on the creation in LED technology as well as promoting LED application for a further development.
Contact
Ms Jessie Chow Kingsun Optoelectronic Co., Ltd Address: Hengjiangxia Administration Zone, Changping, Dongguan, Guangdong, China Tel: +86-769-83395678 ext 8096
E-mail:sales@kslights.com
Web Site:www.kingsunlights.com