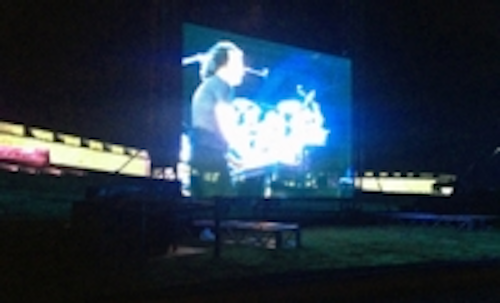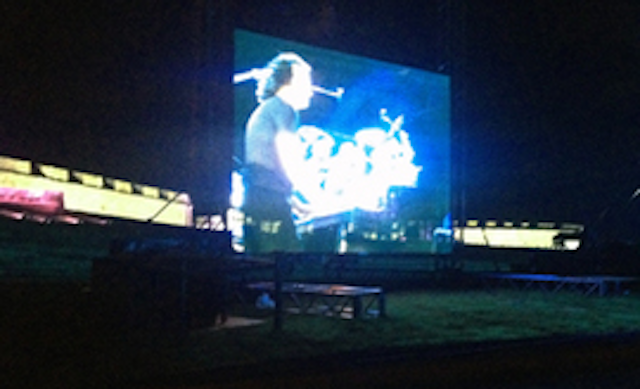 Date Announced: 04 Jun 2012
SAN JUAN, Puerto Rico—A legend in the world of music for his uplifting, enthusiastic compositions, Yanni sets himself apart by choosing historical places for his live recordings. The music is as important as the locations for Yanni's memorable concerts. Some previous settings for his performances include the Acropolis in Greece, the Taj Mahal in India, the Forbidden City in China and the Royal Albert Hall in England.
Yanni's most recent concert and DVD recording took place in another majestic location, at Castillo San Felipe del Morro in Puerto Rico. The front wall of the fortress became the central visual attraction for the two-day concert and recording acting as a background for the stage positioned in front on the grass near the ocean. "The concept was to illuminate the wall of El Morro, as the fort was the main part of the scenography," said Lighting Designer Bud Horowitz.
"Yanni has been waiting 20 years to perform at El Morro," said Horowitz. "The advantage of working with CHAUVET® LED products was the ability to play with colors and see what worked best with the wall." Musique Xpress Lights, Inc. provided the 55 CHAUVET® Professional IP-rated and LED-fitted luminaires for the concert event.
Once used as observation and defense points, carved niches housed thirty COLORado™ 1 IP wash lights. "COLORado™ 1 IP lights gave dimension and worked well with the stone," said Horowitz.
"The walls are made of dark rocks, and absorbed a lot of light," said Lighting Designer Edward Aviles. "So, we needed very bright fixtures to help bring out the texture of the wall and to light them up."
Twelve COLOrado™ 3p IP, nine COLORado™ Ridge IP and five COLORado™ Range IP wash lights illuminated about 700 feet of the rocky wall. "My favorite fixture from CHAUVET® is the COLORado™ Range IP," Aviles said. "We were able to cover a large area with just five fixtures."
Contact

800.762.1084
E-mail:sales@chauvetlighting.com
Web Site:www.chauvetpro.com