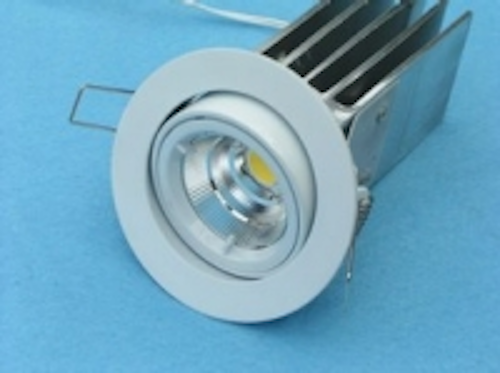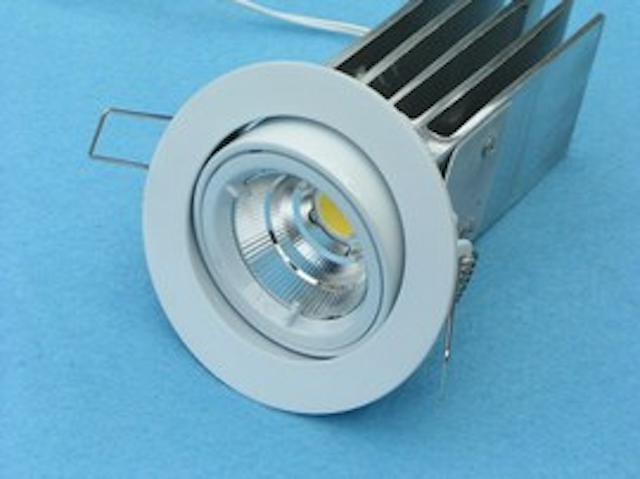 Date Announced: 07 Jun 2012
The Earlsmann COMO is a new, high power, LED down light designed for general and specific illumination, including retail, restaurants, offices and hotels. It replaces old fashioned halogen fittings and provides up to 3 times the light level given by a 50 Watt halogen lamp and is manufactured in the UK.
The COMO is extremely powerful for its small size, measuring under 95mm diameter and fits into an 80mm cutout. It offers up to 1750 lumens from 20 Watts and uses the CREE CXA20 series for reliability and performance.
It is available with a choice of 15W or 20W output, fixed head or with a tilt function and has either a 31 or 46 degree reflector for accurate beam control. There is a choice of cool, neutral or warm white LED to suit the chosen environment. Versatility continues with optional DALI or 1-10V interfaces and a final option to add an emergency function.
Simon Thornton, sales director at Earlsmann says: "The COMO spot light was the result of a request to produce a powerful and compact down light for a retail application. However, it's versatility makes it extremely suitable for many general interior lighting requirements"
Contact
Simon Thornton Earlsmann Lighting Limited Tiverton Devon EX16 6TG
E-mail:simon@earlsmann.co.uk
Web Site:www.earlsmann.co.uk