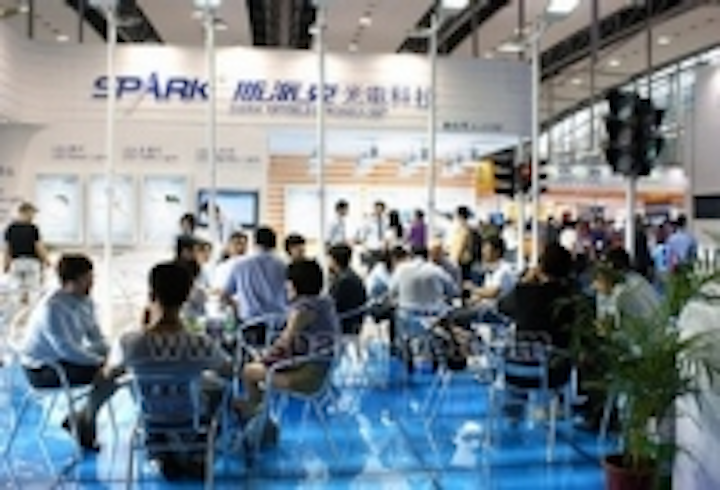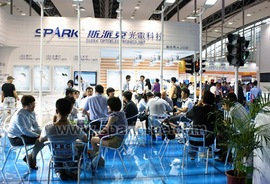 Date Announced: 19 Jun 2012
Guangzhou international lighting exhibition had been held during June 9-12th, 2012. We Shenzhen Spark Optoelectronics S&T company have attended this exhibition and exhibited many products: LED street light, LED traffic signal light, LED tunnel light, LED high bay, LED panel light and LED down light etc.
LED street light is one of our main product, all series of our street light were exhibited including Stars Avenue Series LED Street Light, Mini Series LED Street Light, Golden Road Series LED Street Light. Our street light achieves ultra brightness and luminance by using original Philips Lumileds Rebel LED or Cree LED; energy-saving over 80%; good options to replace the sodium street lamps and other conventional lamps.
Unique optical design & rectangular beam, suitable for roadway illumination. Like the project: Luminaire installation height at 10 meter, road width at 10m, the spacing between two pole at 35m, boom angle at 0.0 °, lighting Class: ME4a, tarmac: R1, q0: 0.100, our 110W street light SPL-96 installed on single row meets all the requirements.
Our Golden road series is used with die casting aluminum alloy housing, electrostatic spraying treatment, coating withstand high temperature, acid & alkali resistance and anti-aging. Arc-shaped heat sink, self-cleaning ability improved by residue including dust easily carry away with rainfall. Installation angle adjustable, horizontal and vertical installation available.
With these nice and elegant structure and very good heat sink technical, our street light keeps 100% lumen maintenance after 6000hours test in the third party testing laboratory (National Lighting Test Centre, NLTC).
Our street lights are very intelligent, which can be done with Light Controlling (lamp on/off automatically with environment brightness changes by adding a light sensor). Temperature Controlling: (Current automatically down when lamp body overheating, ensuring safety, stability, long life and low decay). Time Controlling:
Way 1: Set up different time period different power consumption (for example, 50% power consumption from 4 hours from light on);
Way 2: 0-10V dimming;
Way 3: PWM dimming;
Way 4: PLC Intelligent dimming control;
Way 5: DALI intelligent Dimming control. With above functions, our street lights are very welcomed worldwide. Especially, five years warranty for our street light effected from June 2012 is the most competitive advantage in this exhibition.
Contact
Keziah Song General Manager Tel: (86 755) 8390 4366 Fax: (86 755) 8390 4766
E-mail:sales@spark-oe.com
Web Site:www.spark-oe.com