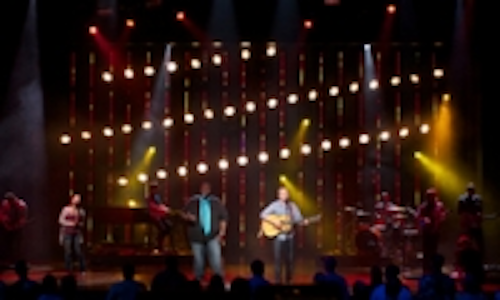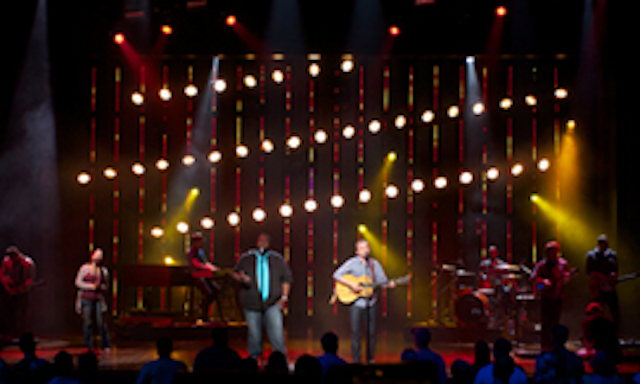 Date Announced: 05 Sep 2012
ALPHARETTA, Ga. — Over 250 CHAUVET® Professional LED fixtures are part of the stage design for the 60-minute worship services held at North Point Community Church, one of five churches in the Atlanta area that make up the North Point Ministries. Arrays of ÉPIX™ Strip linear pixel mapping fixtures—112 to be exact—anchor the stage's backdrop. Placed in vertical lines from stage floor to the trim height of 16 feet, they resemble raindrops falling from above animated by motion graphics generated by ArKaos MediaMaster Pro.
Positioned at the top, smoothing out the color, are 14 COLORado™ Batten 72 Tour linear wash lights while 44 COLORado™ 1-Tri Tour and 19 COLORado™ 1 Tour static wash lights light up the wider set pieces found between the ÉPIX™ Strip fixtures. For dramatic flair, studding the ÉPIX™ array, are simple incandescent work lights clipped into place. As side lighting for the musicians are eight COLORado™ 1 Tour static wash lights.
"We use LEDs for the flexibility they provide," said Seth Thiesen, production director for the Alpharetta campus of North Point Ministries. "[LED fixtures] allow us to totally change the look and feel of the stage, depending on the environment we are trying to create. We can use one light to provide the full range of color instead of one fixed color with PARs or multiple PARs to get the same number of looks."
Specified by Illinois-based SVL Productions, the CHAUVET® fixtures are not only "affordable choices but quality products" as well. However, the design for North Point Ministries is a collaborative endeavor.
"There is a group of lighting and scenic designers that get together to talk about scenic ideas," said Thiesen. "Once we land on a final concept, we all execute the design and how it will work in our space. It is really a team effort, but at the same time, we each get some freedom to light the way we want to."
Contact
800.762.1084
E-mail:sales@chauvetlighting.com
Web Site:www.chauvetpro.com