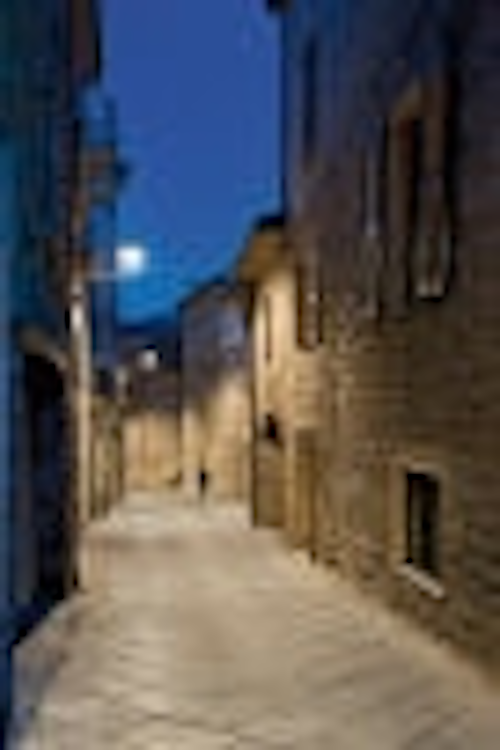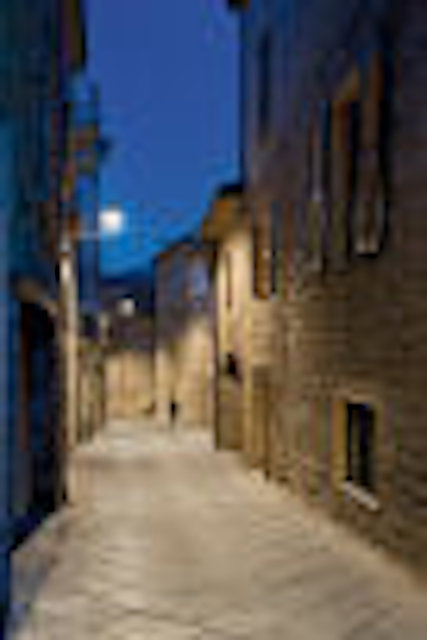 Date Announced: 05 Sep 2012
Gavoi, a city on the Italian island of Sardinia, installed 350 Neri Lanterna luminaires, equipped with Philips Fortimo LED linear light modules (LLM) on approximately 40 streets. Neri, one of Italy's most creative urban luminaire manufacturers, chose the innovative Philips Fortimo LED LLM 4500 lumen system for its high-quality, natural white light and dramatic reduction in energy consumption and maintenance costs.
The existing lighting in Gavoi used high-pressure sodium lamps, giving off unnatural yellow light with poor colour rendering and a lot of spill-over light. The warm white light from the Fortimo LED LLM 4500 lumen has high colour rendering (>80), creating a natural atmosphere. Thanks to the excellent optics in the Lanterna luminaire, the light only shines where it is needed.
The municipality of Gavoi is very pleased with the energy savings achieved with the new lighting solution. When compared to the previous high-pressure sodium lamps with power usage of 100W and 150W, the Fortimo LED LLM system only consumes 53W, delivering a reduction of over 50%. The Fortimo LED LLM system has a lifetime of 50,000 hours, compared to approximately 20,000 hours for high-pressure sodium lamps, which also cuts overall costs and significantly reduces maintenance expenditure.
Contact
Peter Halmans Marketing Director EMEA Philips Technology Solutions
E-mail:peter.halmans@philips.com
Web Site:www.philips.com/technology