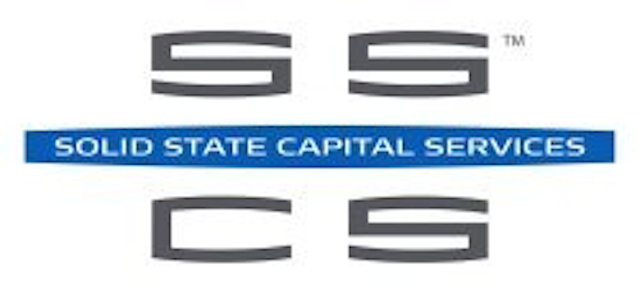 Date Announced: 12 Sep 2012
Company to provide vetting, tax surveys, and financing
services to accelerate client ROI on LED lighting installations
Irvine, California… Solid State Capital Services, LLC (SSCS), an independent solid state lighting industry-focused provider of specialized surveys and reports focusing on financial and tax incentives, depreciation, optimized capital utilization and financing for LED lighting installations, was today introduced by its founding board members, Dennis Pearson and Terrence Walsh. Pearson and Walsh are currently serving, respectively, as Chairman and as President of Tempo Industries LLC, a leading manufacturer of superior-quality modular and linear LED lighting with a 25 year lighting industry success record. Mr. Walsh will serve as Chairman of SSCS.
Solid State Capital Services was formed to meet the basic need for comprehensive management of the financial aspects of a property owner/operator's deployment of high efficiency LED lighting solutions. While many manufacturers work to assist their customers in assessing the energy savings-driven ROI, there has been very little done to address the business case that includes all of the available tax and incentive opportunities. SSCS is embracing a variety of proven methodologies and programs such as EPAct 2005, IRS codes 1245/1250 (depreciation and abandonment of replaced fixtures), energy rebates from local utilities and the substantial maintenance and lamp (bulb) savings, to support full realization of the available ROI for LED-based lighting installation. The company will also operate in conjunction with established banks and financial partners, to provide capital leases and financing options to its customers.
With the introduction, Pearson and Walsh announced that Mr. Don McDougall has been appointed as Vice President & General Manager of the company. Prior to the launch of Solid State Lighting Capital Service, Mr. McDougall was national sales manager for Engineered Tax Services, which specialized in the use of EPAct 2005 program for clients considering energy savings alternative technologies which could include HVAC, building treatments and lighting retrofits. According to Terrence Walsh, Chairman of SSCS, "Dennis and I believe the experience, dedication and focus of Don, including his 25+ years of experience in all facets of finance, accounting, tax and insurance, uniquely qualify him to address this crucial area of ROI that is typically not completely understood and therefor often overlooked. With Don's leadership, we are confident SSCS will meet a key industry need and help further expand the adoption of energy saving, low maintenance, high quality, long life LED lighting fixtures."
The SSCS business model is exclusively focused on supporting the adoption of high quality, reliable and vetted LED lighting fixture solutions. Consequently, SSCS's entire focus is on products and companies that meet or exceed established standards, including L70, LM-79, LM-80, and TM-21, Energy Star® and/or Design Lights Consortium listings and have a minimum 3-year and preferably 5-year warranty. Unlike most firms dealing with EPAct and related programs, SSCS will focus strictly on lighting, aiding owners and owners' representatives in credible, empirical surveys exclusively for LED lighting retrofits and new installations.
Don McDougall, Vice President & General Manager of SSCS commented, "The mission of SSCS is simply to provide evaluation services to the owner and owner representative (engineer, architect, and lighting consultant) in order to identify and take advantage of better cash flow and accelerated ROI. Those will be achieved with the adoption of high quality, solid state lighting class (LED) fixtures both for renovation and new construction, so we can all enjoy the wider commercial and environmental benefits that will result," he concluded.
About Solid State Capital Services, LLC
LED lighting is uncharted territory to many property owners and managers. SSCS serves this group, and the LED lighting industry, by providing vetting and surveys for EPAct and IRS code 1245/1250 requirements and by making available the financial means, including the substantial tax advantages and well-structured financing, to establish LED lighting as the most cost effective choice for most commercial applications. Solid State Capital Services was founded independently by the principals of Tempo Industries LLC, a leading manufacturer of superior-quality modular and linear LED lighting with a 25 year lighting industry success record.
Contact
Kirk Seabold 949.442.1601 x237
E-mail:kirks@sscsllc.com