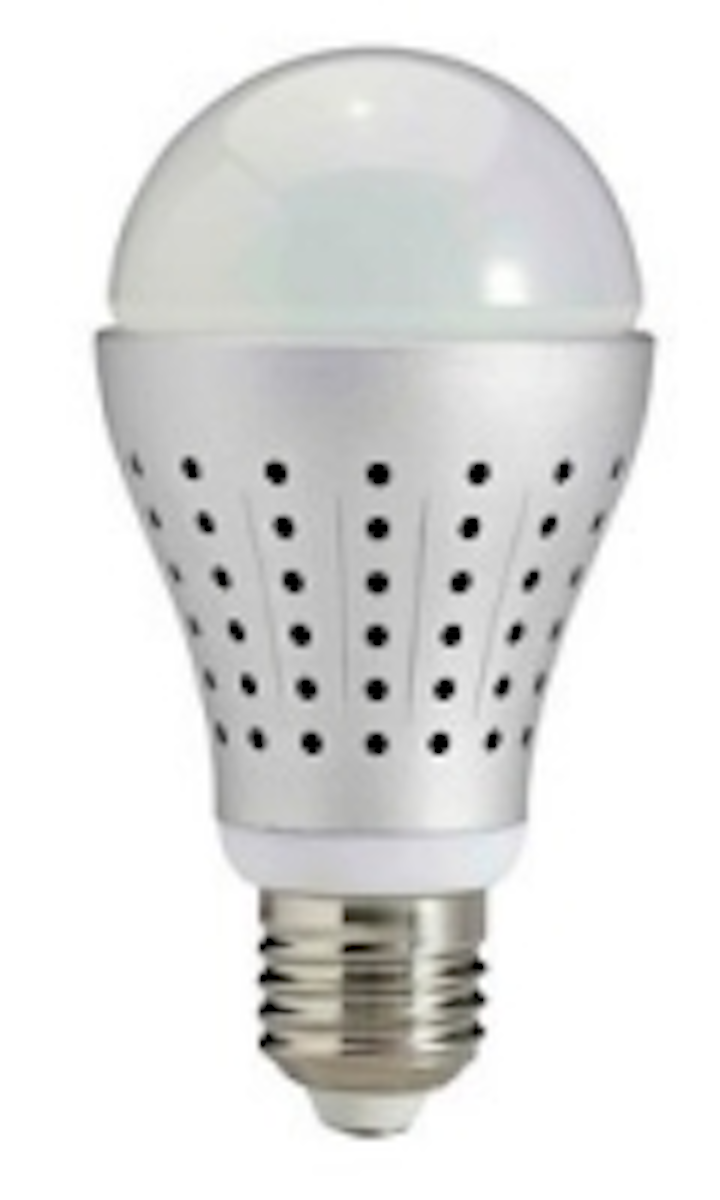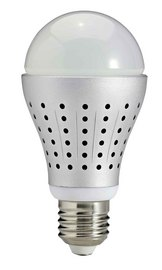 Date Announced: 05 Sep 2012
8W Breathing series lamp added to Color Vision product portfolio
Newest LED A60 lamp is featuring one of a kind patented heat sink design, which provides efficient mode of heat transfer and air convection.
To optimize the heat conductivity effect, keeping thermal path as short as possible, Color Vision lamp heat sink is formed by single piece of metal sheet, ideally conveying the point-shaped heat from the LED to the entire structure.
Notable round-shaped vents are integrated to create continuous airflow, accelerating heat dissipation speed to ensure stable performance of LED lamp.
Features
- Patented heat sink design
- Replace 40W incandescent lamp
- Wattage : 8W (±0.5W)°
- Luminous flux : 620 lm ( cool white )
- Efficacy : 77.5 lm/W
- Beam angle 180°
- 120-240 VAC 50-60 Hz
- Power factor > 0.9
- 2-year warranty
- CE & RoHS Compliant
About
Color Vision, founded in 2005, is one of the professional suppliers of solid-state lighting solutions situated in Taiwan. Adopting state-of-the-art multi-chip technology, Color Vision, is dedicated to providing green lighting products to keep up with customer's demands and ultimately achieve energy saving goals.
With knowledgeable RD members, we constantly peruse advanced technology to optimize our product performances and producing high-quality and stable LED lighting products for our clients around the world.
Contact
Billy Hou Tel: +886-2-2221-3729 ext.880
E-mail:saleslighting2@color-vision.com.tw
Web Site:www.color-vision.com.tw