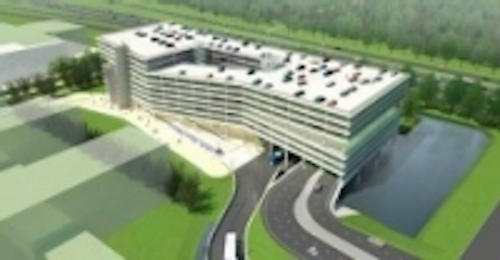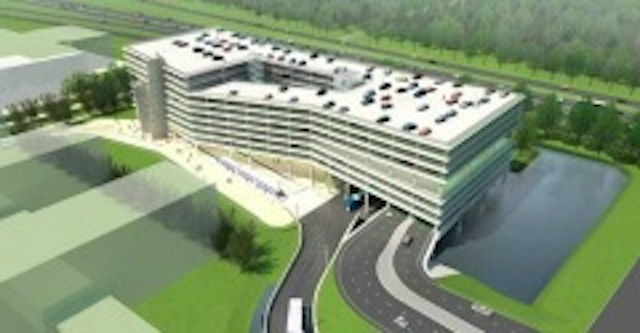 Date Announced: 12 Sep 2012
The municipality of Utrecht, University of Utrecht, and Utrecht Medical Center chose Rentalite to equip the biggest parking garage of Utrecht with the Premium Power LED Line
In the car park of the P + R Uithof in Utrecht, the longest energy LED light line in the world will be installed, which will have a length of 6 km. The project consists of the construction of a parking garage for 2000 cars and the construction of a Bus rapid transit system with a tunnel under the University.
In the car park they will soon be using energy efficient LED lighting. The clients have chosen for Rentalite's Premium Power LED (PPL). The PPL is fully 'cradle to cradle' which means there will be no pollution.
The Premium Power LED will be installed in line formation and is equipped with a CAN-bus system for intelligent dimming.
Can-bus means that each lamp has its own IP address so that the lights can be individually controlled (dimming at any level through motion sensors, daylight sensors and / or timer options). Also, the lamps can be grouped together and can be driven as desired. The canbus system comes with a touch screen that allows the entire lighting system is easy to operate.
The opening of the car park Uithof will take place September 2013
Contact
619-955-3909
E-mail:info@rentalite.com
Web Site:www.rentalite.com