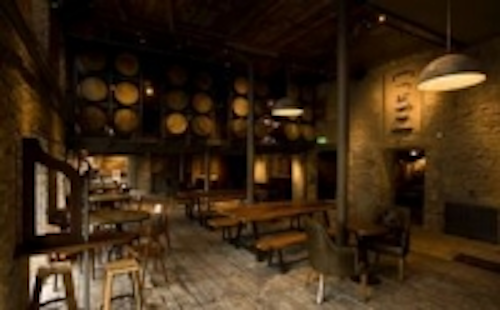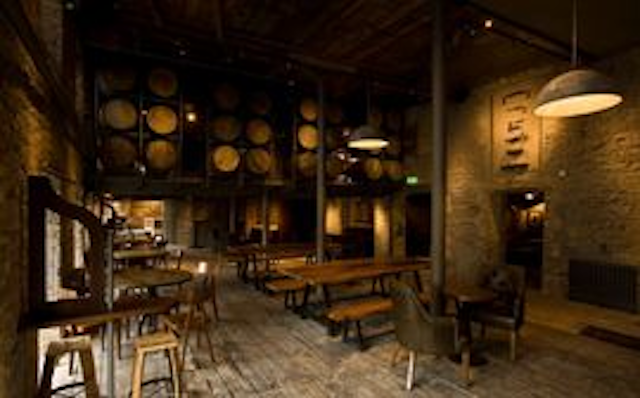 Date Announced: 27 Sep 2012
Intensity Lighting designed a LED lighting scheme for the newly refurbished Tullamore Dew Whiskey Heritage Centre in Offaly, Ireland. Over 400 4w LED track-mounted spotlights help to create a wonderful ambience over 3 floors of exhibition space. The previous lighting scheme used low voltage 50w halogen lamps so by utilising LED technology the running costs for the lighting installation has been reduced by a massive 92%.
About the Project.... Tullamore Dew is the second largest Irish whiskey brand in the world, selling more than 750,000 cases worldwide and growing at over 15pc annually over the past few years. An estimated 40,000 tourists a year are expected to visit the newly refurbished Tullamore Dew visitor centre in Tullamore, which opened in September 2012. The new centre is the culmination of a multi-million euro investment by brand owners William Grant & Sons and more than eight months of intensive work on the site.
Claire Kinna of surface-id, an award winning interior design company that designed the entire project says 'surface-id are delighted with the lighting scheme produced for the Tullamore D.E.W. visitors centre, it has a lovely warm atmospheric feel that sets off the natural materials and copper stills beautifully. Added to the appearance the use of LED lighting will significantly reduce energy bills and is in line with ours and our clients' environmentally conscious approach.'
About the Lighting..... Standard halogen bulbs used in display lighting have a very poor lifetime with most only lasting 2000 hours; they are also a highly inefficient light source. New LED technology can still provide the atmosphere and ambience required in retail, exhibition and bar areas and still delivers huge savings over conventional light sources.
About Intensity.....Paul Donegan heads Intensity Lighting Design, Ireland's leading Lighting Consultancy and brings over 25 years of lighting experience across a whole range of interior and exterior projects.
Contact
Paul Donegan +353872873173
E-mail:pd@intensity.ie
Web Site:www.intensity.ie