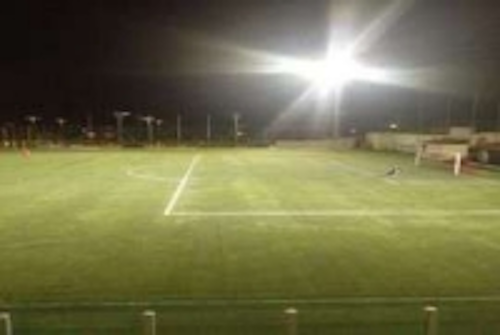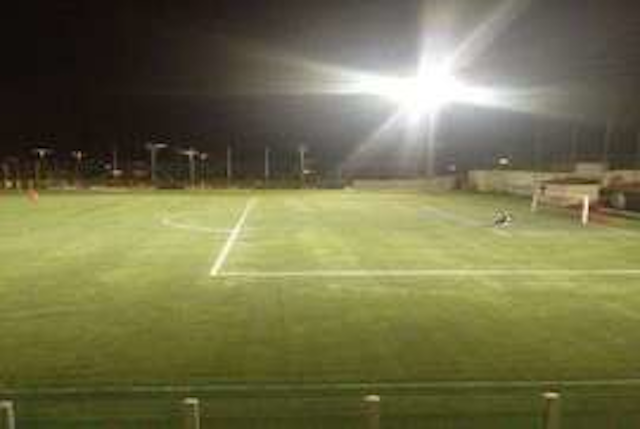 Date Announced: 24 Sep 2012
On Friday 14th September 2012 the renovated Luxol Sport field in Pembroke Malta was officially opened by Norman Darmanin Demajo, President of the Malta Football Association (MFA), in the assistance of Pieter Bregman, official Optogan`s distributor in Malta and Ove Sörensen, Director of Sales & Business Development at Optogan. The opening took place during the evening match between 2nd division teams Gharghur and San Gwann, where everybody could enjoy the game with the new DSF (Dynamic Sport Field) Lighting of Optogan. "It's finally here! An outdoor field where we can provide activities for all levels in football, from 3rd Division to Premier League and all
Youth games" – said the President of MFA, Norman Darmanin Demajo during the inauguration ceremony. Now the sports field is equipped with an excellent Optogan DSF light, teams can play also in the evening with the advantage of great light, good uniformity of the light and quality lighting for the viewers.
With its high intensity of 280 lux, Optogan DSF offers a great performance and improvement, comparing to the old traditional lighting that only had 96 lux. Thanks to the dynamic use of light, the light can be controlled and dynamically changed from orientation (10%), to training (50-70%) to game play (100%), and even only one half of the pitch can be illuminated. With all these lighting options, the Optogan LED DSF Lighting is an energy saving system, which, in the case of LUXOL, is saving energy from 35.2KWh to 27.2KWh. And it can be only more, if used dynamically!
Since the light is purely on the pitch, neighbors don't complain about late evening matches anymore. The system has no "light spill" and only shows the light there where it is needed. Another advantage is, that, instead of the traditional MHD (Metal Halide) lighting, the LED lights can be switched ON and OFF and ON again, without having to
wait for them to cool down first. Instant light and superb lighting quality!
Ove Sörensen, Director of Sales & Business Development at Optogan addressed a great potential of the DSF system: "I am proud to present our great product here in Malta. Optogan Dynamic Sport Field Lighting in fact puts the sport into the spotlight. DSF doesn't have to be only used for football fields, but is also excellent for many other
purposes, like tennis, hockey, smaller play fields, as well as hotel chains having playing fields to control the spill of light and moreover, reducing the electricity bill! In other words, the DSF lighting is a very multifunctional product for lighting up areas, big or small". Pieter Bregman also highlights the multi functionality of DSF: "Although the LED DSF lighting has been installed on a football pitch, it can be used in many ways! You can think of all kind of sports facilities big and small, car parking lots, local play grounds
and… well, you name it".
Expected ROI (Return On Investment) is around 5 years, dependable on the amount of evening matches or training sessions being played or held. "We have calculated for Luxol Sports Club, that the lighting will be used, at random, 3 hours per day and 5 days per week. Dynamically using the LED DSF Lighting will reduce electricity cost
enormously. As the electricity prices are on the rise in Malta, savings made with this lighting system per year at Luxol Sports Club, will pay back the new LED DSF lighting system in approx. 5 years time" says Pieter Bregman, Project Manager of The LightShop in B'Kara, Malta.
Contact
Optogan GmbH Press Office Aleksandra Arent Jenaer Strasse 1 84034 Landshut Phone +49 871 66 010122 Fax +49 871 66 010499
E-mail:press@optogan.com
Web Site:www.optogan.com