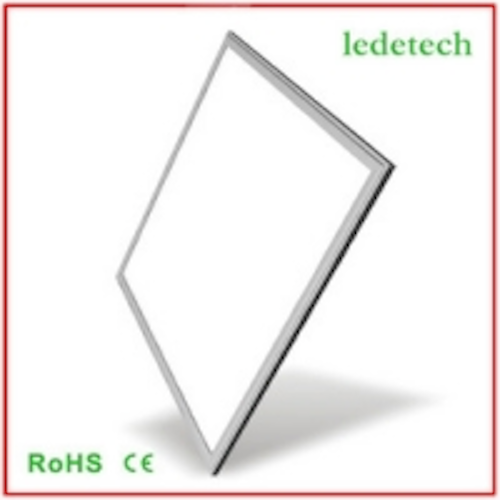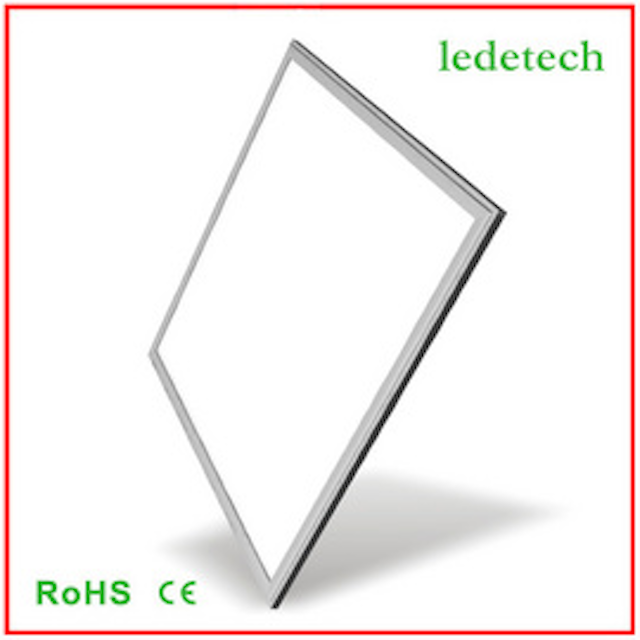 Date Announced: 05 Sep 2012
Recently, LEDE launches its new 50W ultrathin surface mounted LED panel light, the 50W surface mount LED panel light is qualified for both residential and commercial ENERGY STAR standards.It adopts the high quality LED driver, which enables it to possess a stable performance to a large extent. Its dimension is 600x600mm, the thickness is 12mm, we adopt the high lumen SMD 3014 chip, each unit leds can reach to 0.1W, the light source is composed of 480pcs SMD3014, the beam angle is 240 degree. Besides, the surface mount LED panel light transmit 3700 lumens to 4200 lumens at 85-265V AC with different color temperature. The color temperature has three choices: 2700K-3500K, 4000K-5000K, 6000-6500K.
Our surface mounted LED Light Panels are the ideal light source for commercial, industrial, retail and domestic use. They perfect to replace florescent tube lights. The lights give instant consistent light without the flickering or bad side effects that florescent tubes can lead to. With a high light transmission rate and soft surface lighting the panel produces less visual fatigue. This LED panel light can be designed to be slotted in suspended celling grids or attached to ceilings. The smooth profile of the LED Live panel can add sophistication and style to any commercial space, reducing glare and giving an optical illusion of natural light.
Due to its design with sealed luminous evenly reflector, with with effective light plate, and aluminum alloy material, so the uniformity is good, illumination is higher, LED panel light can adjust the light color as per different needs and environmental, Not only the radiation and glare generation, but also can protect your eyesight, the light color is more soft, In the LED panel lights, LED light source is a kind of high hardness resin illuminant, does not damage easily, so its anti vibration force is good, good adaptable of ambient temperature, also can through the external controller for various dynamic program control, be able to color temperature control and light and shade degree of control. due to those advantages, it's widely used in office, school, meeting room, supermarket, shopping center, exhibition hall, hotel, hospital and so on.
In view of LED's advantages of energy conversation and environment protection, surface mounted LED panel light plays an important role in the future development trend. LEDE have been making great efforts in R&D and design, try our best to bring more benefits to customers and make contribute for human beings.
Contact
Allen Xiong Marketing Manager Lede Technology Co., Ltd Address: 3/F, 10th building, Changxing Industrial Zone, Gongming Town, Bao'an District, Shenzhen City, Guangdong Province, China Tel: +86-755-27171052 Mobile Phone: +86-135 6080 4976
E-mail:sales08@szledetech.com
Web Site:www.szledetech.com