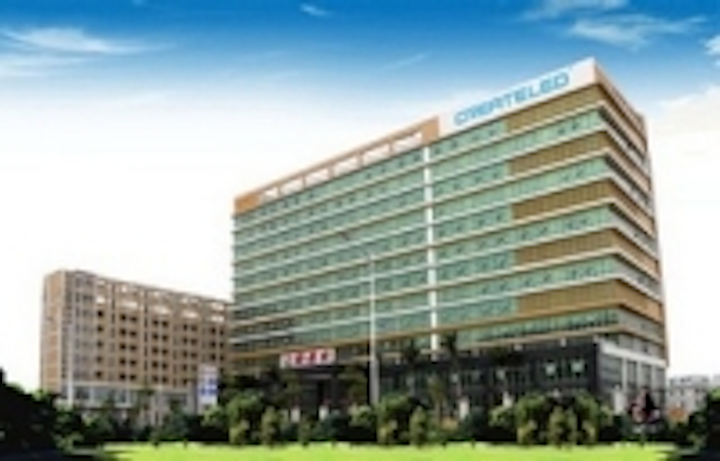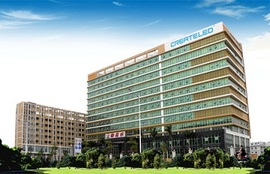 Date Announced: 25 Sep 2012
Announcing Our New Company Location
CreateLED Starts New Factory Operation with Expanding Production Capacity to meet Rapidly Growing Market Demand
CreateLED, one of the world's biggest makers of high-end LED video screen, announce a further increase in capacity at its LED video wall production facility. The increase in capacity was planned at the beginning of the current calendar year 2012 to accommodate increased industry demand. The relocated CreateLED operation which to expending production capacity and better serves customers new address is in Guangmin High Tech Park, Shenzhen City, China. E-mail address will all remain the same.
The capacity at the new plant in the Guangming High-Tech Park in Shenzhen will rise to 4,000 square meters per month of high resolution video panels. This makes CreateLED one of the few companies in the world who are operating a mass production LED display assembly line with a capacity of producing 4500 sqm of LED video wall in a month. The state of the art production systems allow producing high-end quality LED displays for our worldwide customers. The invest of high speed and high precision SMT production lines, 100,000 degree Clean Room facility and the deployment of 6S methodologies is evident in the workplace which improved product quality as well as significantly reduced after-sales service.
In the new factory, we will strengthen our development functions as well as service capability, such as a training center, an inventory for spare parts, and global procurement of parts and materials to meet customer requirements.
CreateLED's CTO & Founder Mr.Z.Cheng stated:" We have made a successful innovations on the AirLED series in the past two years. The size of each AirLED panel are identical with 0.5m x 0.5m. It's extremely light weight, slim and patented interlocking design with quick locking Speedgos is now a hit with many users. CreateLED will continue to deliver new and innovative designs to support the growing demands and aspirations of the LED display industry"
About CreateLED
CreateLED is one of the world's largest professional LED manufacturer that develops, manufactures and markets LED video solutions for multiple indoor and outdoor applications and LCD video wall, including Control & Command Center, advertising display solution, media and entertainment events and sports screen solution across the globe. The products field covers standard LED display, "AirLED" series and LCD video wall.
Whether you are a Stage designer, Project Manager, Advertising company owner, or a trusted partner of media & entertainment, CreateLED is fully focused on what you need. CreateLED employs the most advanced technology, under a strict and effective quality control system, with an efficient customer oriented service system to ensure that its LED video screen continue satisfying customers all around the world. For more information about LED video walls, visit us at: http://www.createled.com, e-mail the company at info@createled.com, or call at: 0086-755-29588855
Contact
Tel:0086-755-29588855
E-mail:sales@createled.com
Web Site:www.createled.com