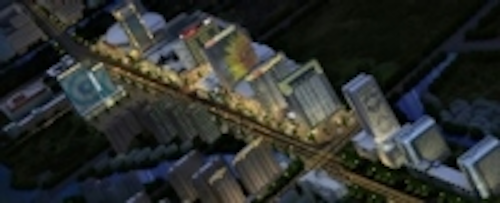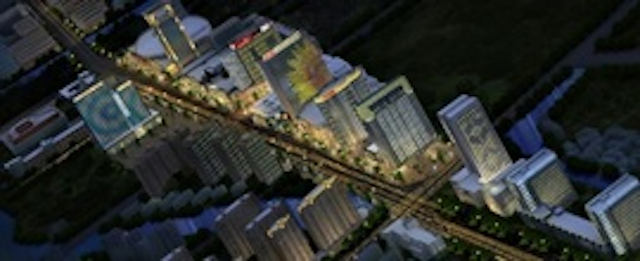 Date Announced: 06 Nov 2012
SHANGHAI, CHINA - Future Lighting Solutions and Shanghai Grand Light are pleased to announce the successful completion of a landscape lighting project illuminating several kilometers in the commercial and cultural heart of Shaoxing City.
In total, 7300 linear wall washers and 3300 sets of spot lights using LUXEON® LEDs grouped in various configurations were used. Beginning at HuaQi Road and running from XinKai He, the new lighting covers a distance of 2.6 kilometers.
The General Manager of Shanghai Grand Light said, "With helpful direction and support from Future Lighting Solutions, we used LUXEON LEDs to create a comfortable and visually exciting ambience. The three-layered lighting effects start from roof top spot lights, to the center façade advertising light boxes, down to the shop windows and opaque entrance lighting. The effect is very stylish while also reducing energy consumption."
"LED lighting saves energy consumption which is very suitable for large scale urban landscape lighting," explained Aaron Wu, Future Lighting Solutions' Sales Director for North China. "Future Lighting Solutions has world class LED lighting solutions facilitating customers' product design and shortening their time to market."
About Shanghai Grand Light
Shanghai Grand Light is a professional high-tech enterprise engaged in the design of the architectural landscape lighting, LED lighting manufacturing and system integration supply. The company's main products include LED outdoor lighting, urban landscape lighting control system.
For more information visit: www.glds.cn
About Future Lighting Solutions
Future Lighting Solutions is the leading provider of solid-state lighting technologies, engineering expertise and online simulation and design tools to facilitate application development and accelerate customers' time to market. Our comprehensive portfolio includes a broad selection of LED system components, as well as integrated or customized solutions to enable cost effective, energy efficient lighting applications.
From retrofitting bulbs to building LED systems from the ground up, we offer industry leading LEDs, optical solutions, power modules and ICs, passive and active thermal solutions, light engines, modular systems and remote phosphor technologies.
Our world-class team of lighting experts, along with our global lighting resource centers, supply chain solutions and network of specialized partners, ensures the highest quality solid-state lighting solutions for customers.
The company is a division of Future Electronics. For more information visit:
www.FutureLightingSolutions.com.
Contact
Future Lighting Solutions Media Contact Janice Cheung T: +852 2943 5309
E-mail:Janice.Cheung@FutureElectronics.com
Web Site:www.FutureLightingSolutions.com