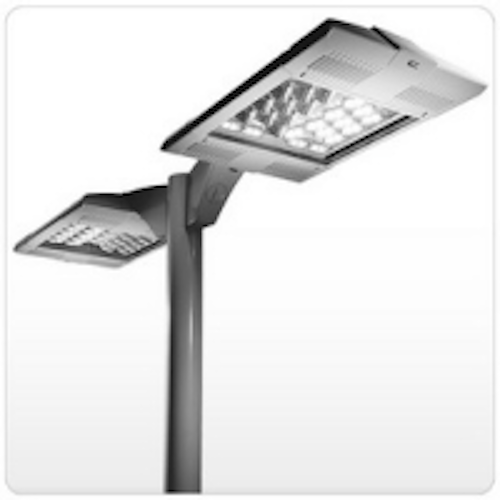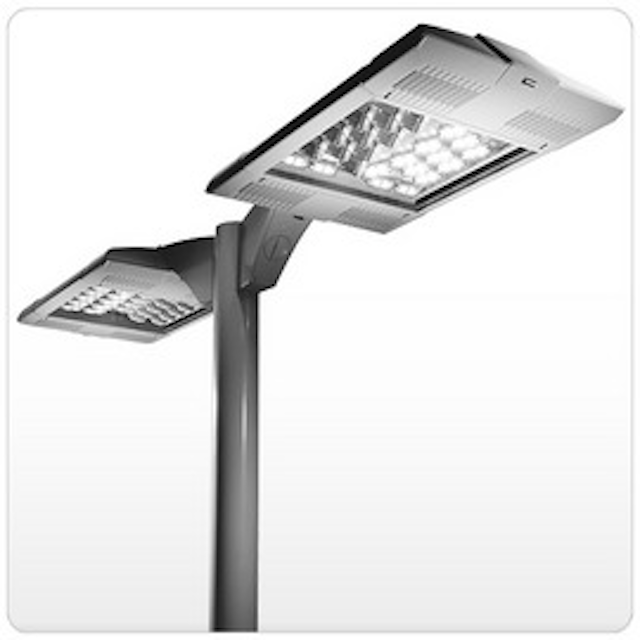 Date Announced: 15 Nov 2012
ALTITUDE -- The first pedestrian/site/roadway luminaire specifically designed from the ground up for LED technology.
SHOWING AT GREENBUILD – KIM Lighting Booth # 3777N
CITY OF INDUSTRY, Calif. – Kim Lighting, the premiere manufacturer of architectural outdoor lighting, announces that their latest LED innovation -- ALTITUDE ™, will be showcased at Greenbuild Expo 2012 on November 14-15, 2012 in San Francisco, CA. ALTITUDE™, a versatile and powerful LED site luminaire that combines the ultimate in luminaire design innovation with a unique balance of form, engineering and optics. This innovative LED luminaire will be exhibited at Greenbuild at the Kim Lighting Booth # 3777N in the North Building and will feature the latest in SOLAR technology and Hubbell Building Automation wiHUBB wireless controls.
ALTITUDE™ features a low profile, architecturally relevant luminaire that is
scalable in six sizes for pedestrian, site and roadway applications. This distinctive luminaire was specifically designed from the ground up to exploit the benefits of LED technology and features the innovative engineering, thermal management, and performance of Kim's patent pending PicoPrism™ optics.
The ALTITUDE ™ housing was designed precisely to adapt to any application. With unique adjustable lengths that are proportional and scalable to six different sizes, ALTITUDE™ covers more pedestrian/site/roadway environments than ever before. The lengths vary with the quantity of PicoPrisms™ optics located in the housing from small (60 to 120 diodes) to large (180 to 300 diodes) configurations. As the quantity of PicoPrisms™ increase the ALTITUDE ™ housing proportionally expands by simply changing the extruded body. The result is a versatile, architecturally relevant luminaire that will scale to meet mounting heights from 10' to 40' for multiple pedestrian, site and roadway applications all available in one versatile luminaire design.
The ALTITUDE ™ was designed with the most advanced LED lighting technology to deliver energy efficiency, safety and security. The high performance optic utilizes the IP66 constructed PicoPrism™ technology securely attached to internal heat sink modules producing incredible uniformity and visual comfort. It is available in 4000K and 5000K color temperatures and Amber (580nm) for turtle friendly applications with standard Type I - V and Type R & L distributions and optional neighbor friendly optics for light trespass control. The LED deck is strategically designed for maximum optical control giving designers the flexibility to specify distributions specific to their project's criteria.
Constructed with a solid die-cast housing assembly in a sleek architectural profile, ALTITUDE™ can be mounted on a square or round pole in a choice of seven different mounting configurations. ALTITUDE™ design features also include detachable PicoPrism™ modulates, quick disconnect wiring and tool-less entry making the luminaire easy to install and maintain. Further options of this versatile area luminaire include photocell technology, the latest in wiHUBB wireless controls and a choice of seven architectural finishes.
ALTITUDE™ Key Features:
• Six available sizes
• Multiple mounting configurations (round or square pole / single, double, triple, quad, and wall mount)
• Patent pending high efficiency, high performance PicoPrism™ technology optics
• Easy to install and maintain
• Available in 4000K, 5000K and Amber – 580nm and in both 350mA and 700mA
• Type I, II, III, IV, and IV distributions, Type R & Type L
• Optional neighbor friendly optic for light trespass control
• wiHUBB wireless controls enabled
• Long life - 100,000 hours at 700mA, 150,000 hours at 300mA
• Seven architectural finishes
• Listed to UL 1598 for use in wet locations / CSA
• Industry leading warranty: 5 years for metal parts, 6 years for LED PicoPrism™ modules, 10 years on exterior paint finished
• Made in the USA
As the industry's premiere architectural outdoor lighting manufacturer, Kim Lighting continues to lead the way with superior LED luminaires. For additional information on the Altitude™, visit http://www.kimlighting.com or Kim Lighting Booth # 3777N during Greenbuild 2012.
Contact
Kim Lighting City of Industry, CA
E-mail:press@cfwevents.com
Web Site:www.kimlighting.com