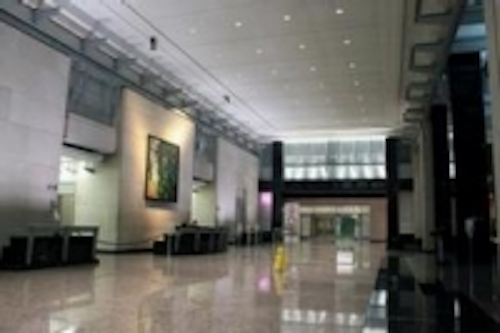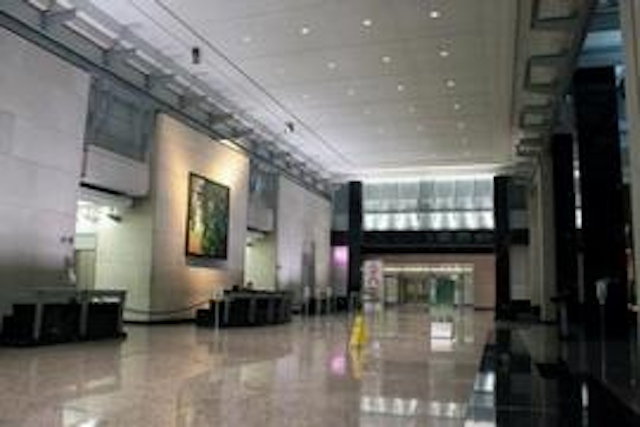 Date Announced: 06 Nov 2012
59% saved on purchase of lamps through utility incentives and 70,500 kWh saved annually
Montreal, QC - Concept Illumination, a Montreal-based LED lighting solutions provider has helped leading Canadian property management firm, Polaris Realty realize significant savings on a retrofit lighting project in the city. The project included the replacement of traditional halogen lamps with energy efficient LED alternatives at the 30-storey 800 René Lévesque West building.
Halogen PAR and MR lamps were replaced with LED PAR38, PAR30 and PAR20 equivalents in the lobby of the building, and LED MR16 lamps were used in the elevators.
"We've maintained the illumination levels while providing a solution that will save money in energy consumption cost over the long term," says Daniel Herz, Regional Manager at Concept Illumination, responsible for overseeing the project. "We also helped Polaris gain a significant 59% rebate through Hydro Quebec incentives on the initial cost of the lamps."
Utilities have introduced incentive programs in recent years to encourage the switch over to LED lighting in commercial environments. Concept Illumination has developed an expertise in helping commercial building owners maximize the rebates available through these programs.
"Concept Illumination prepared the rebate paperwork for us leading to a significant savings in the initial material cost" says Ronald Blais, Director, Operations and Construction at Polaris Realty. "We expect to realize an annual savings of 70,500 kWh through this change. We'll also benefit from reduced maintenance because of the long lifetime of the LED lamps."
LED lighting is a longer lasting, more energy efficient light source than traditional technologies, offering savings in material and labor costs, and energy consumption while reducing the negative impact on the environment.
More information about the project can be seen in a case study published on the Concept Illumination website: http://www.conceptillumination.com/wp-content/themes/ci_dark2011/pdf/CILCSPolarisRealtyEN.pdf. Interested parties are encouraged to contact the company at 514-933-2174, or at info@conceptillumination.com.
About Concept Illumination
Concept Illumination is a Montreal-based company devoted to providing the right lighting solutions in commercial, institutional and industrial environments. Using extensive LED experience, Concept Illumination guides customers to smoothly transition from expensive, energy-sapping conventional light sources to fully functional, energy-saving LED lighting solutions. The company specializes in achieving rebates through incentive programs to maximize its customers return on investment while facilitating the adoption of environmentally friendly LED lighting technology.
Contact
Jason Broadhurst Director of Communications Tel: 514-933-2174
E-mail:jasonb@conceptillumination.com
Web Site:www.conceptillumination.com