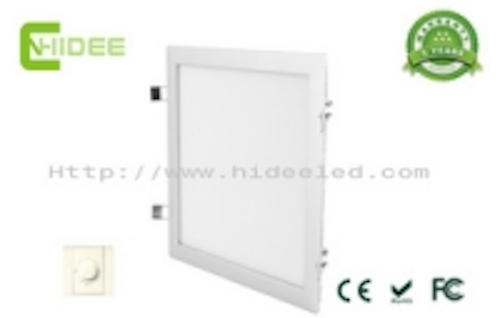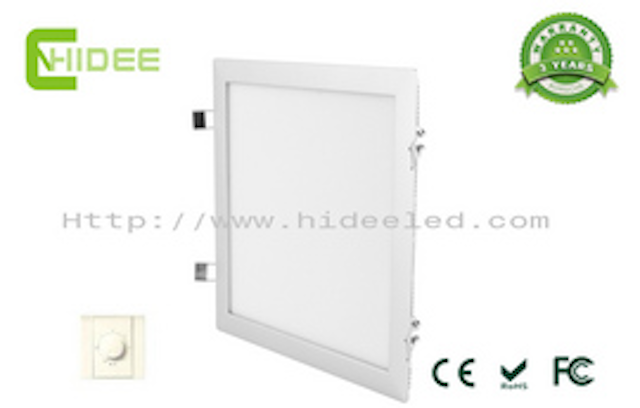 Date Announced: 30 Nov 2012
According to the market research from Shenzhen Borsche Electronic Co.,Ltd (
CNHidee LED
), we came to learn from many customers around the world who bought intelligent dimmable LED panel light. Why are these dimmable products so popular? Today Amanda from BORSCHE will take you through the reasons.
With the development of the LED technology, people have more and more expectations to the function of the LED lights. We always want to make the LED Lights more intelligent and user friendly. We want to have more convenient ways to control LED Lights. In such cases, dimmable LED panel light will answer all your worries.
According to the demand of customers, the brightness of dimmable LED panel light should be adjustable. This helps reduce the cost of using the lamps, and it also extends the service lifespan of the
LED panel light
. Sometimes, we need the bright lighting, but at times, we also need dim lighting. Dimmable LED panl light allows us to change the lighting as we like, from dim to bright. This is really a humanized design, isn't it?
CNHidee has two kinds of dimmable lights (Triac-dimmable and PWM-Dimmable)
1. For TRIAC-Dimmable LED panel light, BORSCHE use one triac dimmer to control the lighting.
2.For PWM Dimmable LED panel light, we use one remote control to change the lighting.
Triac-dimmable LED panel light remote is built in the wall. The other two are handed in your hand. If you want to know more please just contact us.
Join the magical world and feel the amazing experience of led lighting!
Contact
ADD: 3rd/6th Floor, Building A, ZhaoFeng Industrial Area, SanWei, BaoAn District, Shenzhen, Guangdong, China. TEL:4000-999-868, +86-755-27379992 27349994 81456664 27343377 FAX: +86-755-81456664
E-mail:hideeled@163.com
Web Site:www.hideeled.com