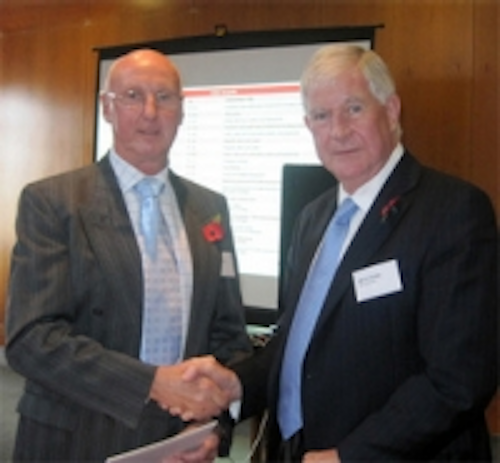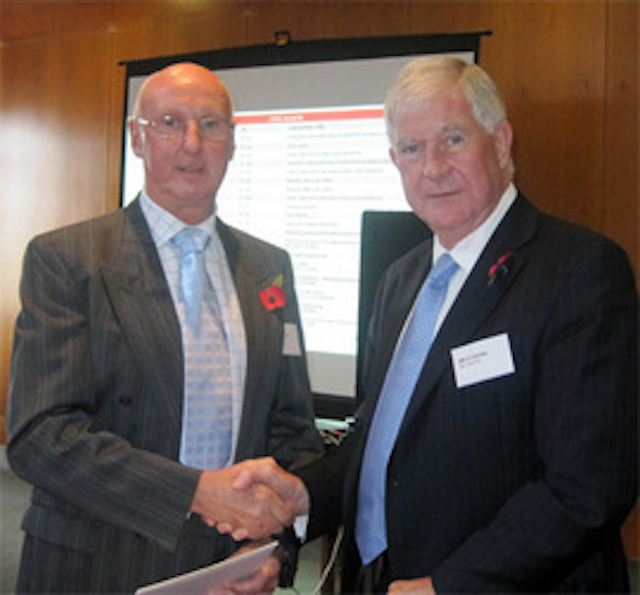 Date Announced: 30 Nov 2012
Bernard Pratley, Senior Technical Manager at the Lighting Industry Association received the prestigious IEC 1906 Award for his longstanding expert contribution in helping develop standards for luminaires; for secretarial support to committees SC34 D/WG LUMEX and for his leadership role on the LUMEX emergency lighting panel.
His recently demonstrated competence in leading the successful updating of IEC62034 was especially appreciated.
Created in 2004 by the IEC Executive Committee (ExCo), the 1906 Award commemorates the IEC's year of foundation and honours IEC experts around the world whose work is fundamental to the IEC.
Experts, such as Bernard have specialist knowledge in a particular technical field. Each NC (National Committee) participating in a technical committee's work can appoint experts to take part in specific technical work through working groups, project teams or maintenance teams.
Experts participate in IEC technical work in a personal capacity and do not represent their company / organisation or NC.
Picture: Bernard Pratley receiving the award from BEC (British Electrotechnical Committee) President, Geoff Young.
Contact
Jo Jackson Marketing Communications Manager Tel: 01952 290905
E-mail:joj@thelia.org.uk
Web Site:www.thelia.org.uk