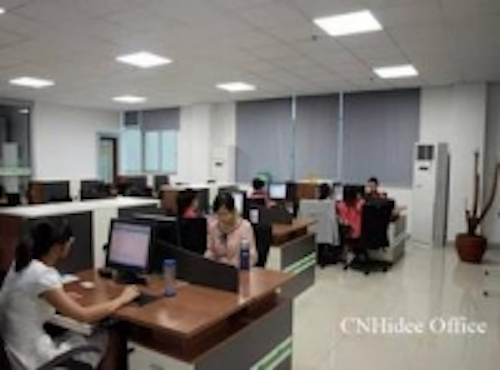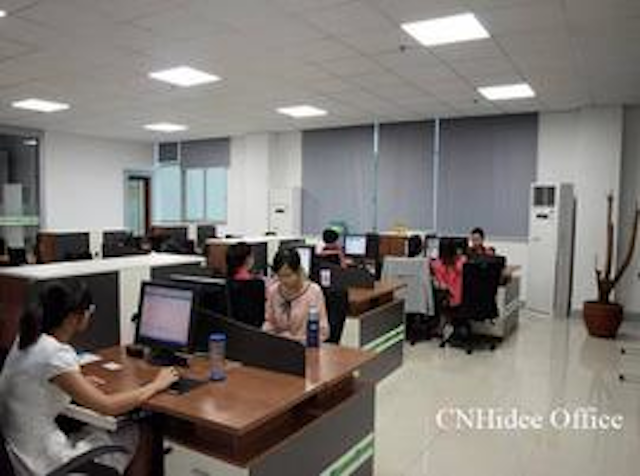 Date Announced: 06 Nov 2012
LED panel light has a large range application, office, supermarket, school, factory, and so on. Today I will introduce the office lighting with LED panel light.
CNHidee office is about 80-100 square meters. We total use 9 pieces of 36Watts cool white 600 x 600mm LED panel light, we get enough lighting from these lights, from the ceiling to our desks about 2 meters high, about our 600 x 600mm LED Panel Light,we have 36watts, 40watts, 50watts and 72watts, 36watts have more than 2800lumen, as we know, for office, we should not require too strong light, it will be harmful for our eyes, and 36watts is more energy saving! Below is our office photo, I am sure you will satisfied with our LED Panel.
If you have 3 meters or 4 meters ceiling, so I will suggest you use 50watts or 72watts.
Or if you want to more soft light, we have different color temperature for your option: WW:2700-3200k, NW: 4000-4500k, PW: 5000-5500k, CW: 6000-6500k.
36W 360pcs SMD3014, 2800-3200lumen
40W 396pcs SMD3014, 3200-3500lumen
50W 480pcs SMD3014, 4000-4400lumen
72W 720pcs SMD3014, 5400-5700lumen
Anyway, our LED Panel Light can meet your every requirment, Size, Power, Lux, Lumen, Certificate, Warranty!
Contact
ADD: 3rd/6th Floor, Building A, ZhaoFeng Industrial Area, SanWei, BaoAn District, Shenzhen, Guangdong, China. TEL:4000-999-868, +86-755-27379992 27349994 81456664 27343377 FAX: +86-755-81456664
E-mail:hideeled@163.com
Web Site:www.hideeled.com