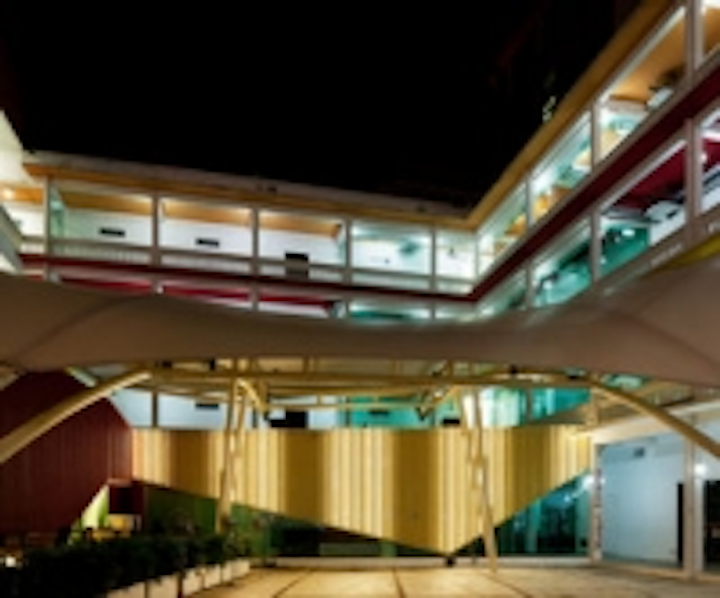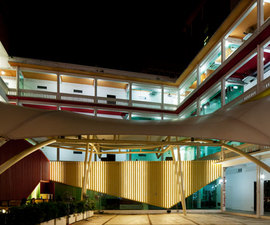 Date Announced: 06 Jan 2012
In "A Little Light Magic", a group of artists and designers have used the medium of architectural lighting to dream and imagine narratives via the canvasses of some of Singapore's oldest buildings and landmark public institutions.
The ongoing lighting installations are centered in the Civic-Cultural district of Bras Basah-Bugis, and are curated by local cross-disciplinary studio FARM and design and architecture firm ONG&ONG.
Each project endeavours to not only reveal, but also highlight features and nuances of the city and its building not seen in broad daylight.
SAM AT 8Q - Warmth
The purpose of a museum, like any building, is only fulfilled when people use or interact with it or within it. With "Warmth", 10AM and Eli Marc beckon passersby to step inside the museum after it closes. The building literally warms up to the presence of human life. As one draws closer, the facade lights up, accompanied with sounds that suggest the magic within.
(Lightworks by OPTILED)
A Little Light Magic is on till 29 January 2012.
Contact
Quah Hui Ling Marketing Communications OPTILED Lighting (S.E.A) Pte Ltd T: 6565 3111
E-mail:hlquah@optiled.com
Web Site:www.optiled.com