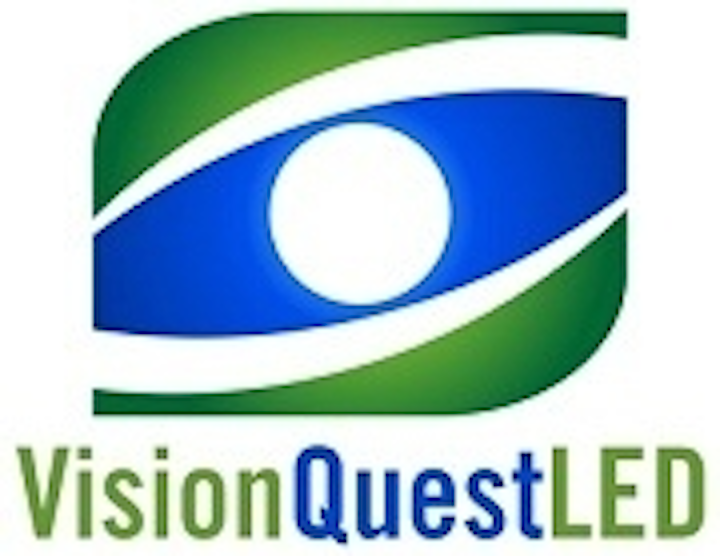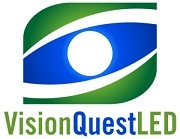 Date Announced: 24 Jan 2012
North Port, FL - 2012 Brings on a new year and while government municipalities still face economic challenges, there is one city that could be embracing a silver lining in the sustainable energy market. With the rising cost of energy and maintaining a City on yearly budgets voted on by taxpayers it really rallies you around the conference table looking for solutions to ongoing problematic line items.
The City of North Port has allowed a local lighting company to initiate a pilot program for their City Lights and to determine the amount of energy saved over a five year period (more on this later).
Local Lighting Company – Vision Quest LED, LLC has welcomed the challenge as they are very excited to help unveil their flag ship product simply known as the "Solstice". This LED light has been awarded high honors from LED Magazines World Wide as being known in the relatively new LED technology industry as being 5yrs ahead of the curve.
Engineers salivate over its intelligent onboard microprocessor with heat sink fan cooling technology and the ability to last up to 20 years maintenance free. This product invention will systematically change how we choose to conserve energy in the future.
"We have been chosen to distribute this product and have become a global leader in the distribution and marketing of LED Lighting Products with offices in North Port, Fl and San Juan, PR. We also have Representatives in Honduras and Montreal, Canada. This is an all out war on High Energy Costs World-Wide!" says Steven Menard, Vision Quest LED's COO.
The "Solstice" itself is not a whole light fixture that they try to market the world over, but merely a "Retrofit Lamp" that has been designed to fit universally in many existing light fixtures and that's where this product differs in many ways. Raul Quinones, Vision Quests President and CEO said, "When you witness the versatility of this energy saving product, you'll realize instantly if it's for you or not, there's no sitting on the fence with this retrofit lamp."
Couple the universal appeal with the state-of-the-art technology and you'll see why Commercial Business's Municipalities and Institutions keep this product in high demand. When you can remove a 400 watt Lamp and its HID Ballast from an existing fixture and replace it with a 98 watt retrofit LED Lamp and Solid State Driver immediately saving you 357 watts per light there is very little to add.
Sustainable Energy – This is the buzz word for the 21st century and those who know what it means knows this will ease global warming and remove a lot of toxic waste from our planet (not to mention the quality of life for our children's future).
Another reason for replacing the existing street lights is they contain chemicals we don't like but use because it makes our life easier. The chemicals in the existing lamps and ballasts are finally being taken seriously and are costing more money to dispose of properly at landfills and drop-off centers.
The "Solstice" contains none of these chemical agents and at the end of its illustrious 20 year life cycle can be 100% recycled. The light can also boast that it gives off zero UV's (Ultra Violet Rays) which as we all know, is one of the root causes to global warming. With less CO2, means less Carbon Footprint!
City Results – An Energy Analysis has been conducted for the City of North Port and anyone who understands numbers, will agree their future looks bright!
With an estimated 10,000 lights that the city needs to maintain or contract out to maintain can be very costly. However, Vision Quest LED has reported on a reasonable number of only 500 City Lights as the target for their energy analysis and the outcome is astonishing.
With this number in place and utilizing the "Solstice" lamp, the following analogy is derived;
Payback on Fixture Costs - 1.91 Years
ROI (Return on Investment) – 0.52%
Total KwH (Kilowatt Hours) saved over Five Years – 3.89 Million
Pounds of CO2 removed over 5yrs. – 5 Million
Tons of CO2 removed over 5yrs. – 2.5 Tons
CO2 offset equaled to removing Cars from the road – 307 Cars
CO2 offset equal to number of Trees planted – 3,801
Seeing is believing – Vision Quest LED, LLC under the supervision of the City's Public Works Department has in operation the "Solstice" retrofit lamp installed at the City Hall location.
The City of North Port has other obligations but their high energy costs could be severely impacted if Vision Quest LED gets the Green Light. The "Solstice" retrofit Lamp was invented in Naples, Florida and is a UL listed Product and carries the Lighting Facts Label with the DOE (Department of Energy).
Made and Manufactured in the USA, Vision Quest LED is proud to state that fact as so many LED lights are coming into the US from China on a daily basis.
If you would like to comment or discuss a demonstration at your facility, please do not hesitate to contact a Vision Quest LED representative today.
Contact
Vision Quest LED, LLC 5265 Sunnyvale Rd Ste 2 North Port, FL 34288 USA 877.863.3729 Office 941.876.4713 Fax Energy Analysis are Free (some restrictions apply)
E-mail:info@visionquestled.com
Web Site:www.visionquestled.com