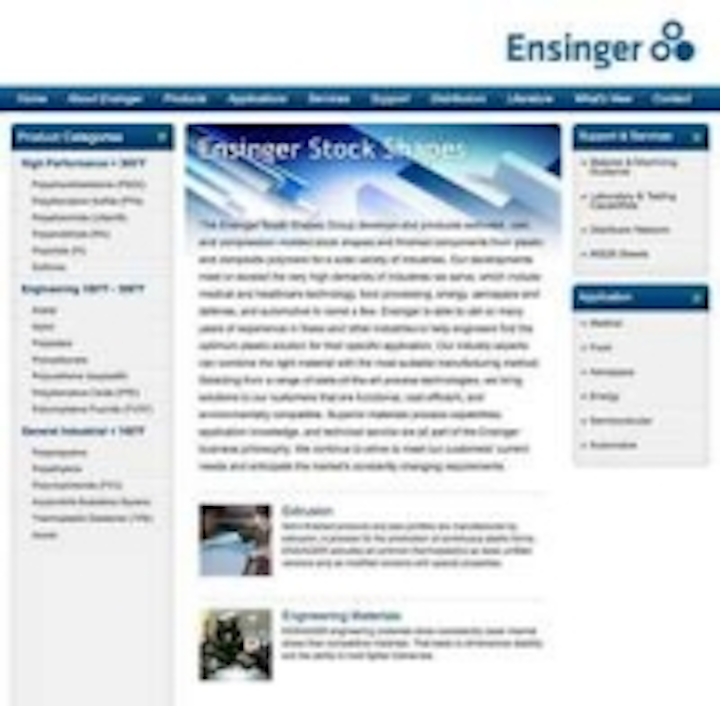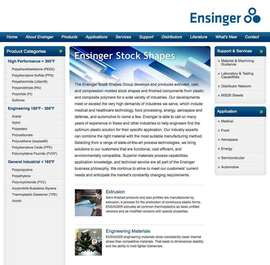 Date Announced: 24 Jan 2012
Ensinger Special Polymers, Inc. has developed a new website to promote its compression molded materials more efficiently. The hundreds of compression molded formulations offered are an extension of Ensinger Inc.'s extruded high performance stock shapes product line. The site provides information on compression molded versions of TECAPEEK®, TECATRON® PPS, and TECASINT® PI and PAI resins as well as several other high performance engineering base polymers.
Data sheets for all these formulations are available on the site for easy reference and downloading. The new website also contains valuable information on size capabilities and machining guidelines for these high performance materials that is not available anywhere else.
In addition to the detailed product information, the website offers a quick overview of typical applications for the compression molded formulations and an easy to use contact form. Links are provided to other domestic and global Ensinger business units.
Contact
For more information call 281-580-3600, Fax: 281-580-3608, or visit www.ensingerspi.com
Web Site:www.ensingerspi.com