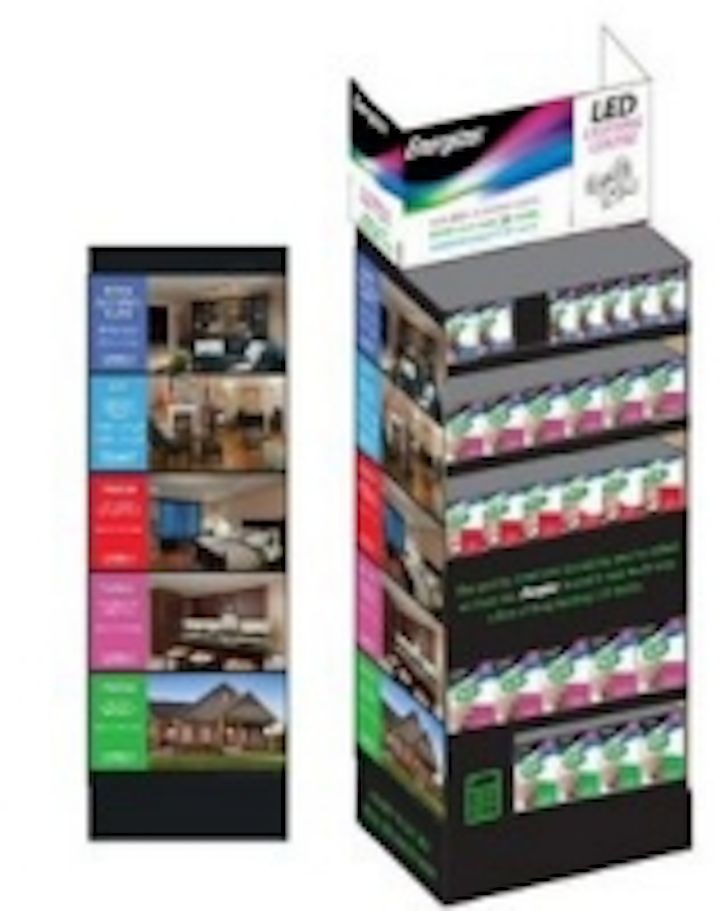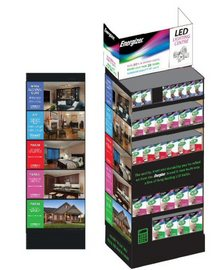 Date Announced: 16 Jan 2012
WELLAND, ONTARIO -- CRS Electronics Inc. ("CRS" or the "Company") (TSX VENTURE:LED)(OTCQX:LEDCF), a developer and manufacturer of LED lighting, is pleased to announce that Canadian Tire Corporation, Limited ("Canadian Tire") will be the first major retailer in North America to launch the Energizer(R) branded line of LED lighting products manufactured exclusively by CRS. The agreement, originally announced in August 2011, did not disclose Canadian Tire as the customer.
"The Energizer line of LED lights will compliment Canadian Tire's sustainability initiative and we now supply consumers with more than 1,000 environmentally innovative products and solutions," said T.J. Flood, Canadian Tire's Vice-president of Merchandise for the Living Division. "Energizer LED lighting products are manufactured in Canada and live up to the highest quality and reliability standards expected by our customers."
Under terms of the agreement, CRS will supply a range of Energizer LED lighting products including the A19, MR16, GU10 and a variety of PAR lights (typically referred to as "pot lights"). Canadian Tire has committed to showcasing the Energizer lights in creative and attention-getting merchandisers designed to educate consumers on the benefits of LED lighting in their homes throughout Canadian Tire locations. Products are scheduled to be available in stores mid-January 2012.
"We are excited to begin selling the high quality Energizer branded LED lights in Canadian Tire stores for homeowners to enjoy their numerous benefits," said Scott Riesebosch, President of CRS Electronics. "Canadian Tire is a significant retail partner, which will greatly assist us as we continue to expand our North American retail base."
About Canadian Tire Corporation, Limited
Canadian Tire Corporation, Limited is one of Canada's most-shopped general retailers, offering everyday products and services to Canadians through more than 1,200 retail and gasoline outlets from coast-to-coast. Canadian Tire's primary retail business categories - Automotive, Living, Fixing, Playing and Apparel - are supported and strengthened by its Financial Services division, which offers such products and services as credit cards, in-store financing, product warranties, and insurance. Nearly 57,000 people are employed across the Canadian Tire enterprise, which was founded in 1922 and remains one of Canada's most recognized and trusted brands.
About Energizer
Energizer Holdings, Inc. (NYSE:ENR), headquartered in St. Louis, Mo., is one of the world's largest manufacturers of primary batteries and portable flashlights and lanterns. Energizer is a global leader in the dynamic business of providing power solutions with a full portfolio of products including Energizer(R) brand battery products Energizer(R) MAX(R) premium alkaline; Energizer(R) Ultimate Lithium; Energizer(R) Advanced Lithium; Rechargeable batteries and charging systems; and portable flashlights and lanterns.
Energizer continues to fulfill its role as a technology innovator by redefining portable power solutions to meet people's active lifestyle needs for today and tomorrow with Energizer(R) Energi To Go(R) chargers for rechargeable portable devices; charging systems for wireless video game controllers; and specialty batteries for hearing aids, health and fitness devices, as well as for keyless remote entry systems, toys and watches. Energizer is redefining where energy, technology and freedom meet to bring to market consumer-focused products that power the essential devices that help people stay connected and on the go at work and at play. Visit www.energizer.com, www.facebook.com/energizerbunny or www.facebook.com/energizer.
About CRS
CRS Electronics Inc., a Lighting Facts partner, is a leader in the emerging, rapidly-growing market of high efficiency light-emitting-diode ("LED"), or, solid state lighting ("SSL"). The principal activities of CRS include the development, manufacture and sale, primarily in North America, of indoor lighting such as LED replacement lamps, exterior LED warning lights on school buses, child safety systems for school buses and contract manufacturing of LED circuit boards. CRS plans to be a major supplier of LED lighting solutions for a variety of applications to be developed by CRS on its own and in conjunction with its customers. CRS recently signed a license agreement with Eveready Battery Company Inc., a subsidiary of Energizer Holdings Inc., for CRS to manufacture a range of LED lighting products under the brand name Energizer(R). The CRS LED product line includes the MR16, GU10, PAR 20, PAR 30, PAR 38 and A19. Future products developed by CRS may also be considered by Energizer.
(C) 2011 Energizer. Energizer, Energizer bunny design and related graphics are trademarks of Eveready Battery Company, Inc. and are used by CRS Electronics Inc. All other brand names are trademarks of their respective owners. Neither CRS Electronics Inc. nor Eveready Battery Company, Inc. is affiliated with the respective owners of their trademarks.
Contact
Debbie Bamforth, Corporate Communications 905-599-3322 debbieb@crselectronics.com Al Hussey, Chief Operating Officer 905-788-9039
E-mail:ahussey@crselectronics.com
Web Site:www.crselectronics.com