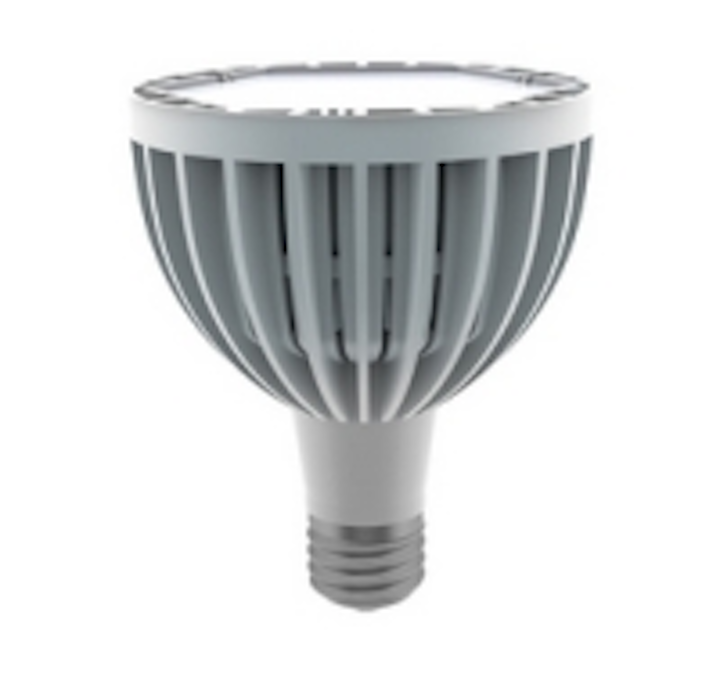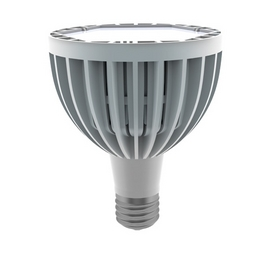 Date Announced: 20 Jan 2012
Charlotte, NC - Nexxus Lighting, Inc. (NASDAQ:NEXS) today announced that it has completed the final round of lumen maintenance testing for its ENERGY STAR® qualified Array® R30 3000K Flood and 3000K Accent LED light bulbs. Both bulbs, which earned the ENERGY STAR mark in October of 2010, can now be marketed with a life certification of 50,000 hours. This 50,000 hour life is equivalent to more than 10 years when the lamp is on for twelve hours per day.
The Array R30's were the first LED reflector lamp replacements to earn the full 50,000 hour certification, by completing the required 12,500 hours of third party lumen maintenance testing and meeting all performance standards set forth by the Environmental Protection Agency (EPA) for lumen and color maintenance, efficiency, color rendering and more. The 45 watt equivalent bulbs are dimmable and consume less than eight watts each.
"All of the Array LED bulbs are designed to exceed ENERGY STAR performance criteria, and we are proud to say that Nexxus is the first manufacturer on the ENERGY STAR Qualified Lamps list to have LED reflector lamp replacements with a life claim of 50,000 hours" stated Mike Bauer, President and CEO of Nexxus Lighting, Inc. "We currently have several more Array bulbs in testing for the ENERGY STAR label, and we will continue to bring best in class, high performance LED replacement lamps to market" concluded Mr. Bauer.
Array LED bulbs utilize an innovative patented approach to thermal management which ensures reliable operation of over 50,000 hours and up to an 80% decrease in energy consumption compared to incandescent and halogen equivalents.
About Nexxus Lighting, Inc.
Nexxus is a leader in high performance LED replacement light bulbs sold under its Array® Lighting line of products. The company holds 39 issued U.S. and foreign patents and 32 patent applications pending related to its Array® Lighting and Lumificient product offerings. Nexxus is committed to leading edge design and introducing LED products that set the standard in the industry in terms of performance and reliability.
Contact
Katie Weber Nexxus Lighting, Inc. 704-405-0416
E-mail:kweber@nexxuslighting.com
Web Site:www.arraylighting.com