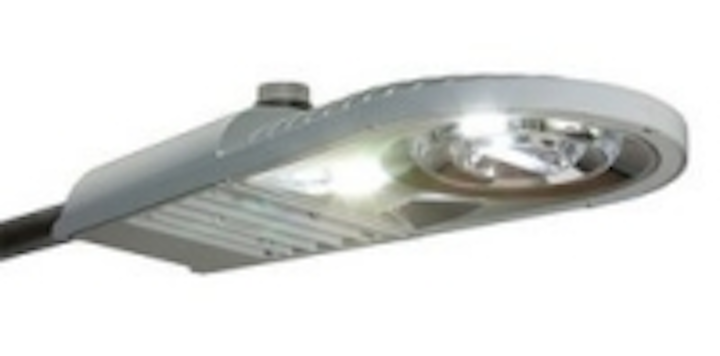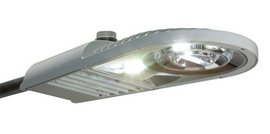 Date Announced: 16 Jan 2012
East Cleveland, Ohio - (NYSE:GE) Faced with shrinking budgets, cities and states across the nation are being challenged to curb costs. A new GE Lighting system is helping meet this charge with a dimming system that reduces electricity costs for outdoor lighting.
The newly patented GE Lighting controller (U.S. Patent 8,038,481) brings dimming capabilities to LED and HID outdoor fixtures, enabling end users to control when light fixtures turn on and off and the light output of the fixture. The controller can dim the output of LED fixtures from 10 percent to 90 percent. The controller also is compatible with HID systems, allowing the light output of the fixtures to be reduced by 50 percent during low-traffic times.
The GE Lighting controller attaches to a fixture with a patented turn and lock receptacle that is fully compatible with current photocells. Two additional connections within the receptacle pass the dimming control signals from the controller to the dimming LED driver or ballast in the lighting fixture.
For optimal energy savings, the controller is fully compatible with GE's Evolve™ LED Cobrahead luminaires (pictured), which feature advanced LED optical systems for improved horizontal and vertical uniformity, reduced glare and improved lighting control.
Named Best in Class by the U.S. Department of Energy in the Next Generation Luminaires™ Design Competition, the Evolve LED Cobrahead can yield up to a 50-percent reduction in system energy compared with standard HID systems for some roadway applications. Additionally, this reliable system can offer more than 11 years of service life to significantly reduce maintenance frequency and expense, based on a 50,000-hour rated life (four times the recommended service life of an HID fixture) and 12 hours of operation per day.
When the controller is paired with LED systems, such as the Evolve LED Cobrahead, end users will see an additional 7.5 percent in energy savings.
Contact
David Schuellerman GE Appliances & Lighting 1975 Noble Road, Cleveland, OH 44112 216.266.9702
E-mail:david.schuellerman@ge.com
Web Site:www.gelightingcontrols.com