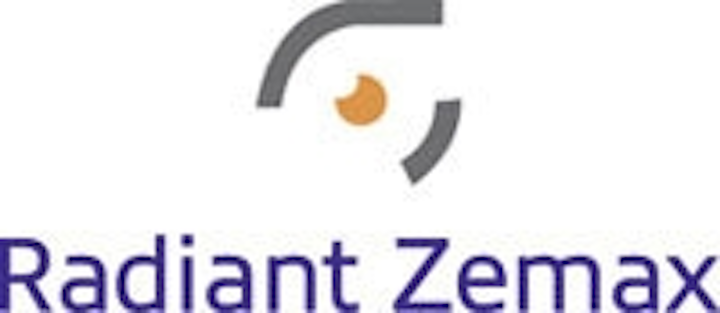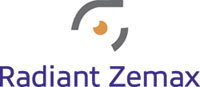 Date Announced: 24 Jan 2012
San Francisco – Radiant Zemax, LLC, today released Zemax 12, the newest version of its industry-leading optical and illumination design software at the SPIE Photonics West Tradeshow. Zemax 12 includes an exciting new IE edition, and delivers breakthrough capabilities to optical and illumination engineers and designers while providing new levels of flexibility and productivity.
"Zemax 12 revolutionizes optical and illumination engineering and design with breakthrough features that lower costs, reduce risk and shorten time-to-innovation," said Paul Caragher, chief executive officer at Radiant Zemax. "The combination of capabilities packed into the new IE edition makes it the world's most valued optical and illumination design tool."
New IE Edition
Zemax 12 is available in SE, EE and IE editions, all of which include many new lens design capabilities. New advances in the IE edition are of keen interest to illumination engineers and designers. IE includes all of the capabilities found in the SE and EE editions, plus six additional breakthrough features.
•PartLinkTM for SolidWorks® – allows users to dynamically modify SolidWorks® parts within the Zemax environment.
•Radiant Source ModelsTM – source model library that allows users to generate customized ray sets based on actual measured data.
•ReverseRadiance™ Reverse Ray Tracing – in conjunction with luminous intensity data from Radiant Source Models™, accurately predicts real-world results without tracing millions of rays.
•Advanced Path Analysis – breaks down light into constituent paths to eliminate glint, glare and problem light in the most challenging designs.
•Script Object Editor 3D Geometry Creation Engine – parts can be created directly in the Zemax environment with this easy-to-learn part editor. Flexible part designs feature fully parametric 3D geometry and performance optimization.
•Source Illumination Map – fast and accurate visualization of the far-field illumination pattern formed on a distant plane by multiple IES, Eulumdat and RSMX source data files in true color.
Upgrade Offer for Existing Users
Radiant Zemax is currently offering special introductory pricing for existing users to upgrade from previous SE and EE editions to the new IE edition.
For pricing and more information about Zemax 12 and the new IE edition visit: RadiantZemax.com/Zemax.
About Zemax
Zemax 12 empowers optical and illumination engineers and designers – and their teams -- to be more productive, more confident and to shorten time-to-innovation.
The Zemax product family, first introduced in 1990, has a community of thousands of users around the world. Zemax plays a critical role in innovation. Thousands of common products and advanced systems, from smartphone camera lenses and roadway lighting to orbiting telescopes, include parts that are designed with Zemax.
About Radiant Zemax
Radiant Zemax, formed by the 2011 merger of ZEMAX Development Corporation and Radiant Imaging, is a global provider of test, measurement, and design tools and systems to the optics, illumination and display industries. Radiant Zemax offers a range of high-quality products that improve and optimize product design and quality while meeting cost goals. Radiant Zemax also has proven production experience with hundreds of cameras testing millions of lights and displays, improving production quality and efficiency. Our product lines include Zemax 12 optical design software, ProMetric® imaging colorimeters, photometers, goniometers and analysis software. Radiant Zemax is based in Redmond, WA. For more information visit RadiantZemax.com.
Contact
Radiant Zemax, LLC 22908 NE Alder Crest Drive, Ste 100 Redmond, WA 98053 USA +1 425 844 0152
E-mail:mark@zemax.com
Web Site:RadiantZemax.com