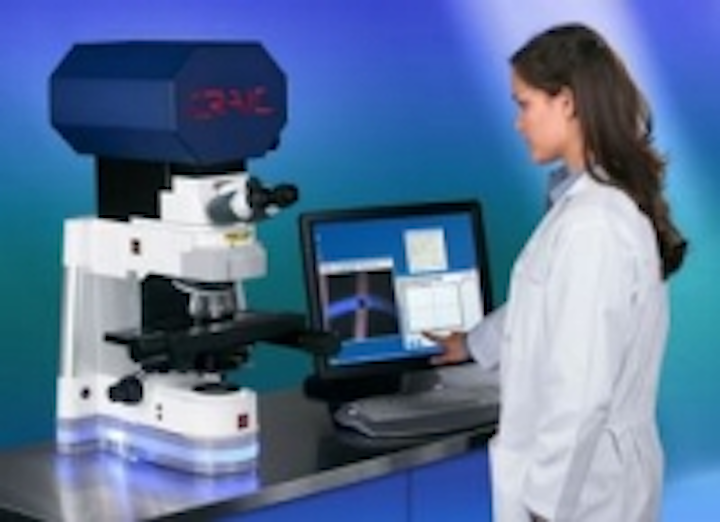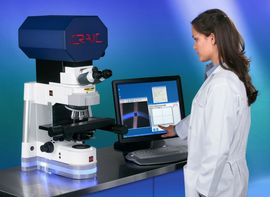 Date Announced: 19 Jan 2012
Harpenden, UK -- Elliot Scientific is pleased to announce that the CRAIC Technologies flagship product - the 20/20 Perfect Vision™ UV-visible-NIR microspectrophotometer - is now offered with kinetic spectroscopy capabilities to scientists and researchers in the UK and Ireland.
This time-resolved spectroscopy package allows the system to monitor the full range spectra of a microscopic sample. Analysis of such samples can be done by absorbance, reflectance and even optical emission from the deep UV to far into the near infrared spectral regions. Applications are numerous, from biological analysis to measuring the degradation of LED's over time and much more. The ability to analyse the time resolved spectra of microscopic sample areas with multiple spectroscopic techniques makes the kinetic package for the 20/20 Perfect Vision™ the cutting-edge micro-analysis tool for any laboratory or manufacturing facility.
The 20/20 Perfect Vision™ microspectrophotometer integrates an advanced, high speed spectrophotometer with a sophisticated UV-visible-NIR range microscope and powerful, easy-to-use software. With the kinetics microspectroscopy package, spectral data is acquired over a range of time periods and displayed in a choice of formats including a 3D map visualisation in which X and Y are the spectrum and Z is the time domain. With its kinetics capabilities, high sensitivity, durable design, and ease-of-use, the 20/20™ microspectrophotometer is more than just a scientific instrument… it is a solution to your analytical challenges.
For more information about spectral mapping with the 20/20 Perfect Vision™ microspectrophotometer, please contact David Welsh at Elliot Scientific.
About Elliot Scientific Ltd.
Elliot Scientific, based in Harpenden, is a major UK supplier of Opto-Mechanic, Laser, Cryogenic, Magnetic and Fibre-Optic components and systems to the Scientific, Research and Industrial communities. We manufacture our own ranges, including the award winning Optical Tweezer systems, that are marketed under the Elliot|Martock and Elliot Scientific brands, and also offer high-tech products and equipment from leading manufacturers based around the world. For more information, please visit www.elliotscientific.com
About CRAIC Technologies
CRAIC Technologies, Inc. is a global technology leader focused on innovations for microscopy and microspectroscopy in the ultraviolet, visible and near-infrared regions. CRAIC Technologies provides answers for customers in forensic sciences, biotechnology, semiconductor, geology, nanotechnology and materials science markets who demand quality, accuracy, precision, speed and the best in customer support. For more information, please visit www.microspectra.com
Contact
David Welsh Elliot Scientific Ltd 3 Allied Business Centre, Coldharbour Lane, Harpenden, Hertfordshire, AL5 4UT, United Kingdom Tel: +44 (0)1582 766 300 Fax: +44 (0)1582 766 340
E-mail:sales@elliotscientific.com
Web Site:www.elliotscientific.com