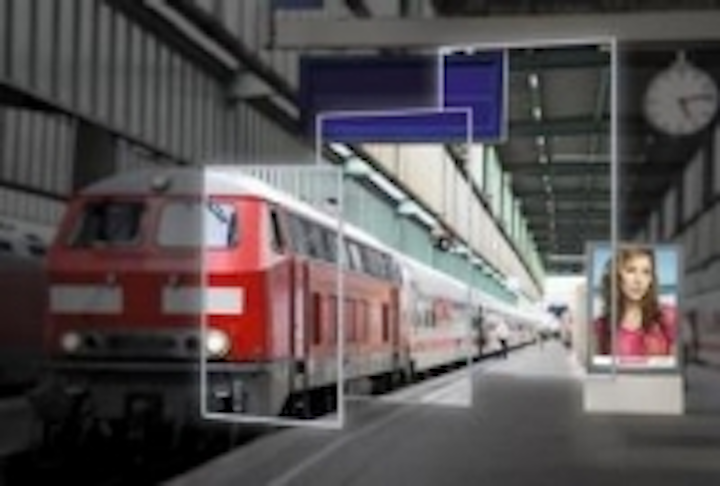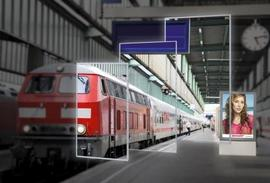 Date Announced: 27 Jan 2012
Hamburg – For the start of the year, Sharp presents a new series with around a dozen large-format TFT LCD modules for e-Signage applications. In doing so, the company is concentrating on diagonals of 60, 70, and 80 inches that Sharp, thanks to the first and internationally thus far the only 10th generation LCD factory, can produce very efficiently.
The displays of the new series are designed for the special requirements of digital signage applications and therefore offer a lifespan, depending on the model, of up to 60,000 hours of 24/7 continuous operation and, for the most part, an extended range of operating temperatures from 0° to 50°C. The most state-of-the-art technology from the development of TV ensures the brilliant image resolution. This includes Sharp's proprietary UV2A process (which guarantees a wide viewing angle and high contrast conditions), Full HD with 1920 x 1080 pixels as standard resolution, Quattron technology for some models with yellow as an additional subpixel, and LED-based background lighting for all displays. Through local dimming, it not only allows the targeted increase of contrast to 1 million: 1 but rather it is also the basis for the screen's high energy efficiency. For many models of the series, the drivers for LED backlighting and pulse-width modulation dimming are already integrated.
The new e-Signage model series includes firstly numerous standard TFT LCD modules of the types LK600D3LBX, LK695D3LBX, and LK800D3LBX in brightness levels of 350 cd/m², 500 cd/m² and 700 cd/m². In addition, Sharp offers numerous special models:
Suited especially for outside e-Signage applications are the 60 and 70 inch high-brightness models LK600D3LB14, LD600D3LH1, and LD700D3LH1, which, thanks to their brightness of up to 2,000 cd/m² are easy to read even in bright daylight. The integrated dimming capability makes it simple to adjust the display to lower levels of ambient light, which keep the average energy consumption within limits, despite the high backlight performance,
For applications that require an especially high resolution, like the imaging methods of medical diagnostics or special monitors in the movie and advertising industry, Sharp has Ultra High Resolution LCD panels available that, with 3840 x 2160 pixels, have more than four times the resolution of Full HD. Currently, the portfolio includes two models (types LK601R3LA19, LQ315D1LG91) with 60 and 31.5 inch screens; a 70 inch variant and an improved 60 inch variant are being planned for the second half of the year.
With two super narrow bezel TFT LCDs with a brightness of 1,500 cd/m² and 700 cd/m² and 60 inch diagonal screens, Sharp also offers displays that are especially suited to design monitors for the construction of video walls. Because of their special chassis, the modules have an asymmetrical frame with a thickness of only 2.4 mm and 4.1 mm, each on two sides, which leads to a total ligament width of 6.5 mm. This allows for the modular construction of almost seamless large-scale displays in any desired size.
Availability
Models of the standard displays of types LK600D3LBX, LK695D3LBX, and LK800D3LBX can be obtained from Sharp sales offices in Europe and through distribution partners. Series production starts successively in the first quarter of 2012.
Models of the narrow bezel LCDs, the LK601R3LA19 and LQ315D1LG91 Ultra High Resolution Displays, and the LK600D3LB14 60 inch high-brightness display are also already available. The series production of these types also begins successively in the first quarter of 2012.
About Sharp Microelectronics Europe
Sharp Microelectronics Europe, Hamburg, Germany, is a divisional company of Sharp Electronics (Europe) GmbH, which is a subsidiary of Sharp Corporation, Osaka, Japan. Sharp is a worldwide developer of core digital technologies shaping the next generation of electronic applications and products. With a portfolio of more than 2,000 components in the ranges of TFT LCDs in screen sizes up to 108 inches, high brightness white and colour LEDs, optoelectronics, CCD and CMOS camera sensors, photovoltaic components, RF-, IC- und LSI-components as well as advanced packaging and integration skills Sharp Microelectronics Europe offers groundbreaking solutions in particular for applications in automotive electronics, mobile / communications technology, industrial automation, TV- and consumer electronics, e-signage and LED based lighting technology. Sharp is dedicated to the improvement of people's lives and environmental protection through the use of advanced technologies. Technology and product development at Sharp is strongly determined by innovation, quality, usability and saving of resources.
Contact
Sharp Microelectronics Europe Ralf Schäfer Sonninstraße 3 20097 Hamburg Phone: +49 (040)/2376-2487 Fax: +49 (0)40/2376-15-2487
E-mail:press.sme@sharp.eu
Web Site:www.sharpsme.com