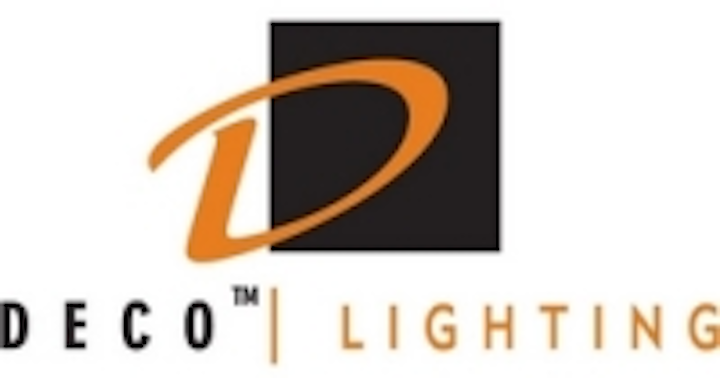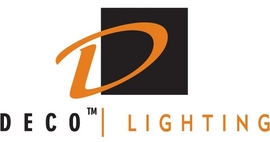 Date Announced: 20 Jan 2012
-- Game Changing New Product Line will Deflate High LED Luminaire Prices in the Marketplace
With a multi million dollar R&D program nearing completion, Deco Lighting plans to launch a revolutionary portfolio of affordable high performance commercial LED luminaires. Municipalities and commercial customers seeking to replace their inefficient lighting to save energy will no longer be restricted to a limited selection of high priced LED fixtures.
Deco Lighting has announced plans to launch a revolutionary new line of commercial LED luminaires destined to change the current status quo in the solid state lighting (SSL) market. Integrating advanced design with next generation LED components and fabrication techniques, the new luminaire line will knock down the price
barriers currently restricting widespread use of SSL for commercial applications. The culmination of a multi-million dollar R&D program and partnership with proprietary component suppliers, the new Deco Lighting LED line is slated for introduction in late 2012. The
line will include radical new LED roadway, high bay, indoor recessed, wallpack, architectural and landscape luminaires.
Throughout the U.S., municipalities and businesses are striving to replace their inefficient lighting to save energy, reduce their utility costs, and go green with more environmentally friendly, sustainable lighting solutions. New solid state lighting (SSL) technologies offer numerous benefits, including immediate energy savings of 50% or more, 50,000 hour lifespan for long term maintenance savings, and greater controllability. The use of controls, sensors, daylighting, and intelligent network systems offer an additional 25% or more energy savings by adjusting light levels precisely when and where the illumination is needed. In addition, SSL possesses inherent green earth-friendly properties. Unlike typical gas discharge lamps, the semiconductor LED contains no mercury – a hazardous waste material, produces no ultraviolet radiation, and no EMI (electromagnetic interference) emissions. Due to these properties, LED lighting is a key contributor for government and utility sponsored rebate programs, as well as building projects seeking LEED (Leadership in Energy and Environmental Design) status and recognition.
Major targets for conversion to LED include streetlighting, outdoor area lighting, parking lots and garages that traditionally use HID (high intensity discharge) fixtures. Streetlighting, in particular, can consume up to 40% of a municipality's utility budget. Indoor targets for LED include office lighting traditionally dominated by recessed fluorescent fixtures, and warehouses, high ceiling retail, commercial and industrial buildings that use HID. Despite the considerable benefits over conventional lighting, LED luminaires for these applications come with "sticker shock" prices for municipal and business customers. In some cases, federal stimulus funds and utility rebates can help mitigate project procurement costs. However, the typical per unit LED fixture price remains too expensive when compared to conventional alternatives. Deco Lighting has addressed this critical issue in its comprehensive research and development program for next generation LED luminaires. The result is an affordable product line with high performance features and modular design. The customer will also benefit with economical component
upgrades to take advantage of the very latest advancements in LED technology and lighting control.
Deco Lighting has rapidly emerged as the leader of Induction lighting for high lumen applications. With the largest selection of outdoor and indoor Induction luminaires in the marketplace, Deco Lighting has developed many unique patented and award-winning fixture designs to enhance the performance of Induction technology and its unmatched
100,000 hour lamp life. These innovations include bi-level Induction fixtures, hybrid luminaires, and the use of integral sensors that function automatically without external controls. Deco Lighting recently introduced Plasma technology luminaires as another cutting edge solution for high lumen outdoor and high bay lighting. Featuring a powerful miniature electrodeless lamp and electronic control capabilities, the Deco Plasma lighting line will be expanded with many new fixture designs.
The success of Deco Induction lighting is proven in an expanding number of municipal, commercial, university and military installations throughout the U.S. and overseas. Having established a strong distribution and sales network, as well as a growing base
of major customers, Deco Lighting expects great market penetration and success with it's new LED product portfolio.
Deco Lighting is a leading manufacturer changing the world of lighting with the latest green technology, energy saving lighting and controls. Deco Lighting's extensive product line includes architectural and commercial fluorescent, Induction, HID, LED, Plasma,
Solar, Dark Sky friendly outdoor luminaires, emergency fixtures and sensors.
Contact
Bruce Hartnett Director of Marketing & Sales phone 310-366-6866 fax 310-366-6855
E-mail:info@getdeco.com
Web Site:www.getdeco.com