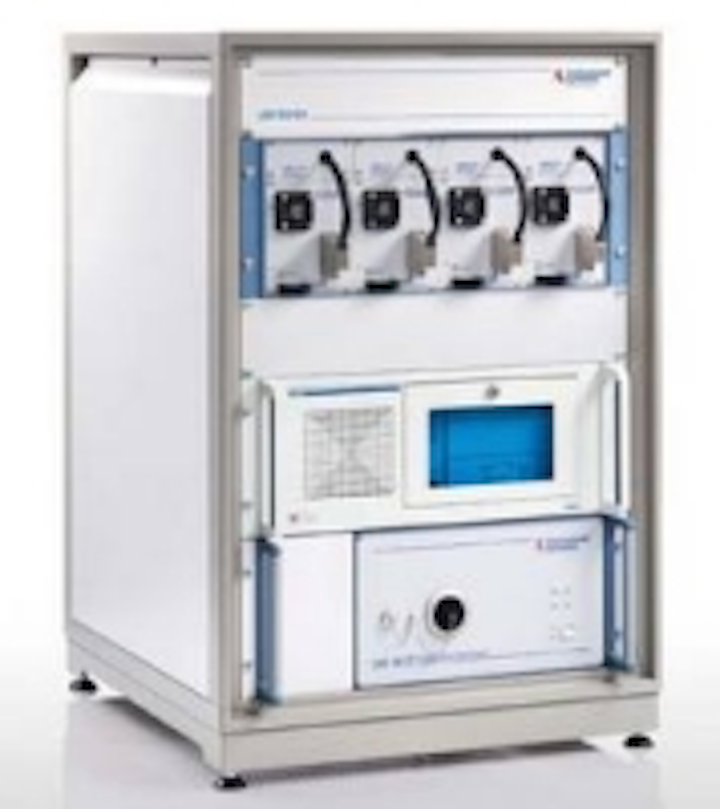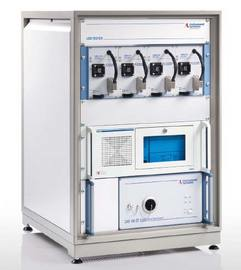 Date Announced: 25 Jan 2012
Munich – The LSM 350 4-quadrant source and measure unit from Instrument Systems was specifically developed to meet the requirements for production testing of LEDs and LED wafers. High test speeds and the multichannel capability make the LSM 350 an attractive solution for supplying current or voltage to LEDs with low to medium power output. Combination with high-precision array spectrometers from Instrument Systems creates a complete solution for optical and electrical testing carried out on LEDs.
As a bipolar current and voltage source, the LSM 350 offers all functions necessary for testing LEDs fast. The automatic polarity test feature can be used for single and multi-chip LEDs. Dedicated measurement ranges permit particularly precise testing at low forward currents of 1 μA, and measurement of reverse currents in the nA range. The modular concept includes an option to measure breakdown voltages up to 40 V. Very short settling times reduce the test cycles by up to 40% compared to those of most standard current sources.
The LSM 350 is fully integrated in the LED Tester. This proven turnkey system with the high-precision array spectrometers in the CAS 140CT or CAS 120 series from Instrument Systems allows test routines to be set up with fully automated testing and binning of LEDs and for testing LED wafers. The associated software permits a large number of different functions and evaluation options.
Company profile Instrument Systems GmbH
Instrument Systems was founded in 1986 and is based in Munich. The company develops, manufactures and markets turnkey solutions for light measurement. Instrument Systems delivers a comprehensive range of light measuring products for industrial and research applications. These include high-performance array and scanning spectrometers as well as imaging photometers and colorimeters. Key applications are LED and display measurement, as well as spectroradiometry and photometry. Instrument Systems is one of the leading manufacturers for spectral light measurement systems. The innovative measuring systems from the Munich company deliver accurate and reliable results for all optical parameters of light sources in conformity with CIE recommendations. Instrument Systems provides support for the global customer base with backup from a comprehensive network of representatives.
Contact
Melanie Sieber, Instrument Systems GmbH Tel. +49 (0)89-45 49 43-23 Fax. +49 (0)89-45 49 43-11
E-mail:sieber@instrumentsystems.com
Web Site:www.instrumentsystems.com