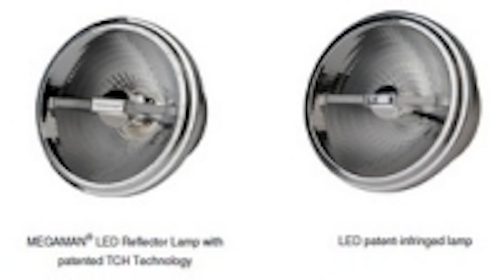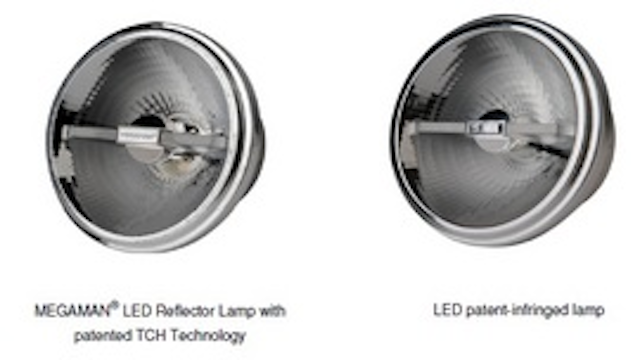 Date Announced: 01 Aug 2012
On 15 June, Guangdong Shenzhen Municipal Intermediate People's Court (SZIPC) has delivered a civil judgment confirming that Shenzhen Liangjiamei Lighting Company (SHL) - the defendant has infringed MEGAMAN's LED patent. The court has ordered that the defendant should refrain from all its infringing activities such as manufacturing, selling, offering for sale of counterfeited LED reflector lamps and indemnify economic losses of RMB 250,000 to MEGAMAN®. The losing party can appeal to the court within the specified date.
MEGAMAN® was aware that SHL had manufactured and sold LED AR111 lamps which were equipped with MEGAMAN's patented Thermal Conductive HighwayTM (TCH) technology. MEGAMAN® therefore filed the lawsuit in SZIPC against SHL under the name of its patent holding company, Mass Technology (HK) Ltd and alleged infringement of patented TCH technology coupled with a claim of damages at RMB 500,000.
MEGAMAN® is satisfied with SZIPC's judgement of the lawsuit which reflects that the Chinese judicial system is placing high priority and respect to the protection of intellectual property.
MEGAMAN® determines to vigorously enforce its intellectual property rights, and this lawsuit reflects MEGAMAN® 's commitment to that enforcement. Should a party infringe any of MEGAMAN® patents, stringent legal measures will be taken to safeguard its patent rights.
About MEGAMAN®
MEGAMAN® is a global brand in high-performance, energy-efficient lighting and an innovative leader in LED and CFL design, with technology targeting the best eco-lighting solutions. MEGAMAN® products are widely distributed throughout the world, including Europe, Asia Pacific, Middle East, Africa and South America, covering more than 90 countries. By setting environmental management as one of the company's highest priorities, MEGAMAN® is focusing on eco-friendly environmental processes from initial design, to manufacturing, research and development, and the disposal and recycling of its products.
For more information about MEGAMAN®, please visit the website at www.megaman.cc
Contact
Wendy Lam Brand Team Neonlite Electronic & Lighting (HK) Ltd. – MEGAMAN® Tel: (852) 2378 0074 Fax: (852) 2758 5957
E-mail:wendylam@neonlite.com.hk
Web Site:www.megaman.cc