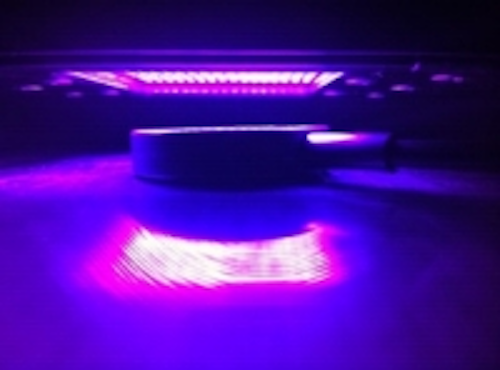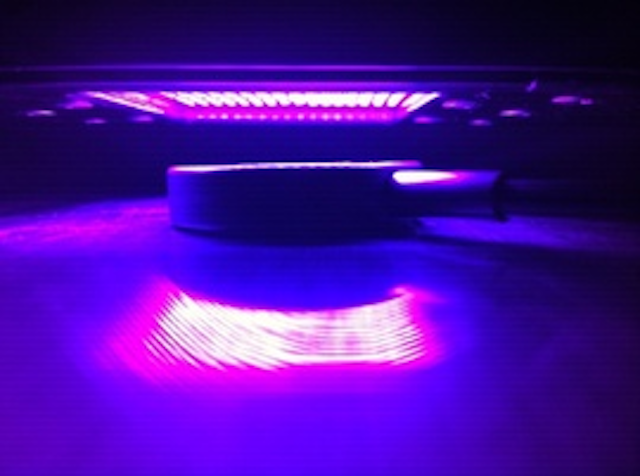 Date Announced: 20 Aug 2012
Heraeus Noblelight, one of the world's market and technology leaders in the field of specialty light source production, announced the establishment of their UV LED Curing Testing Facility.
"With the increasing popularity of UV LEDs in the curing of inks, coatings and adhesives, we determined that formulators, OEMs and end users have a need to evaluate cure quality using LED technology in a cost effective manner," commented Rick Slagle, Business Development Manager of Heraeus Noblelight LLC. UV LED curing offers significant advantages such as low power consumption, low heating of sensitive substrates and long lifetime to name a few. UV LEDs are single wavelength devices and success in curing is dependent on formulators selecting and testing photo-initiator packages that are optimized for the LED wavelength. "Parameters such as intensity, dose, working distance and peak wavelength emission all have an impact on curing. Our testing facility allows us to support our clients to maximize the benefits of LEDs in their application," added Slagle.
Heraeus Noblelight's newly-formed Optoelectronics division develops customer-optimized LED solutions in the near UV spectrum. "A curing system for example for printing applications would be considerably different than for optical fiber curing," explains Slagle. "By working closely with the customer in our testing facility, we can best exploit the advantages of our Chip-On-Board assembly for high density die placement, flexibility of the form factor of the emission area and unique optical design giving our clients a competitive advantage in their chosen markets." Learn more about Heraeus Noblelight's UV LEDs at LableExpo Americas, September 11-13, 2012 in Chicago, booth no. 5218.
Figure 1
Intensity Measurements of the NobleCure, UV LED Curing System. (Photo: Heraeus Noblelight GmbH)
Contact
Rick Slagle Heraeus Noblelight LLC 1520C Broadmoor Blvd. Buford, GA 30518 P: +1 978 489 8206 F: +1 770 418 0688
E-mail:rick.slagle@heraeus.com
Web Site:www.heraeus-noblelight.com