LEDE Technology releases 30W high power LED downlight
Aug 23rd, 2012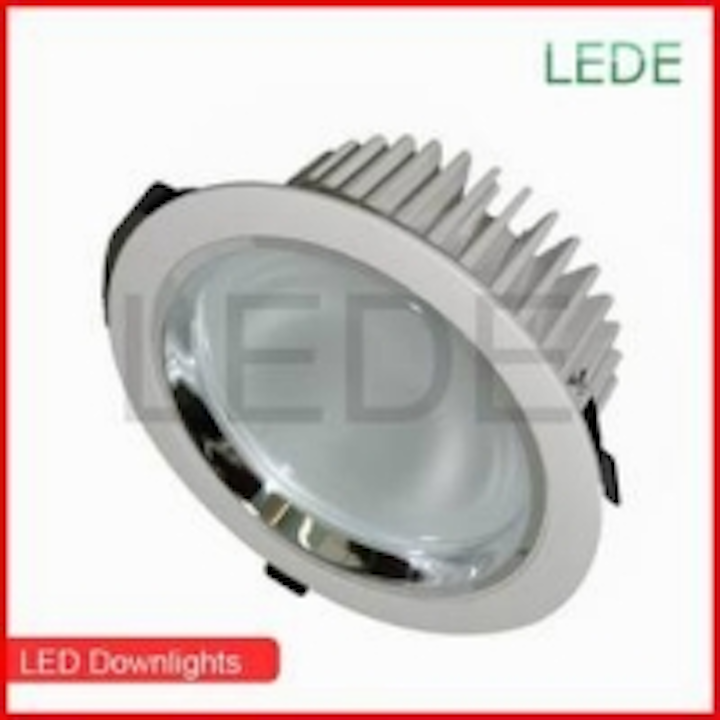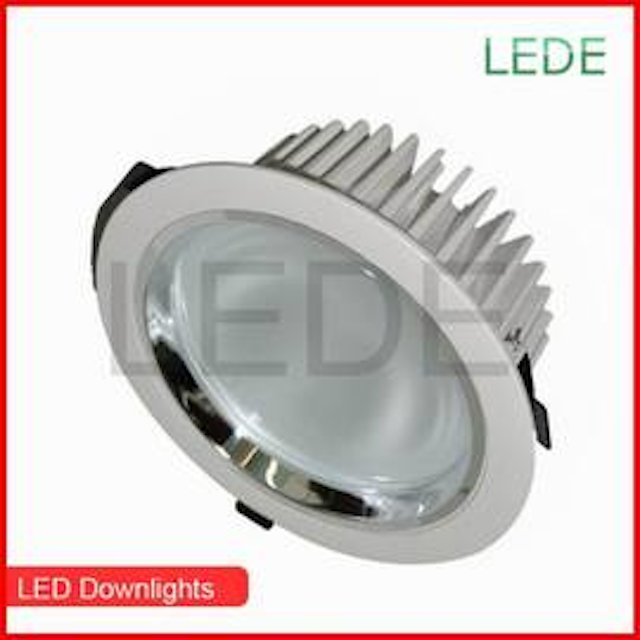 Date Announced: 23 Aug 2012
Recently, LEDE Technology releases its new product High Power 30W LED Down. It's a kind of high power LED light with low power consumption, low heat radiation, high efficiency, and low attenuation, without ultraviolet and infrared. It can save energy as much as 80%, and has a more stable performance and better cooling system. Besides, its lifespan is over 50000 hours.
The 30W high power LED down light is qualified for both residential and commercial ENERGY STAR standards. It adopts the excellent power supply, which enables it to possess a stable performance to a large extent. Its dimension is Φ240x90mm, the cut-out size is Φ215mm. We adopt the high lumen SMD 5630 chip, each unit leds can reach to 0.5W, the light source is composed of 60 pcs SMD5630.
Besides, the down light transmit 2200 lumens to 2500 lumens at 86-264V AC with different color temperature. The color temperature has three choices: 3000K-3500K, 4000K-4500K, 5500-6500K.
A luminous efficacy typical to over 80lm/w helps to reduce energy cost.
it can be used in the bedrooms, sitting rooms, shopping malls, supermarkets, offices, restaurant, bars, hotels, resorts, lobbies , etc. More over , the LED down light has a quick response speed, which the completely get rid of the traditional high pressure sodium lamp starter disadvantage. With solid package, it is very convenient to transport and install and can be installed in any micro-and closed equipment as well.
In view of LED's advantages of energy conversation and environment protection, LED down light plays an important role in the future development trend. LEDE Technology make efforts to bring more benefit to customers and build a green environment.
Contact
Allen Xiong Marketing Manager Address: 3/F, 10th building, Changxing Industrial Zone, Gongming Town, Bao'an District, Shenzhen City, Guangdong Province, China Tel: +86-755-27171052 Fax: +86-755-27171052 Mobile Phone: +86-135 6080 4976 E-mail: sales08@szledetech.com Website: www.szledetech.com
E-mail:sales08@szledetech.com
Web Site:www.szledetech.com