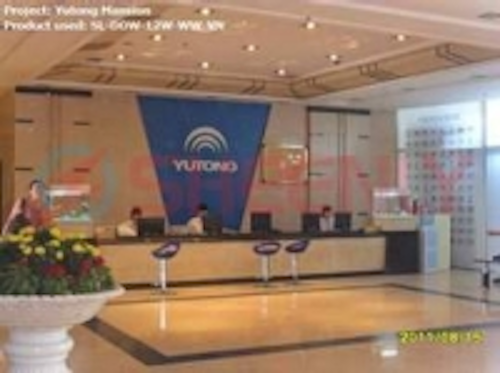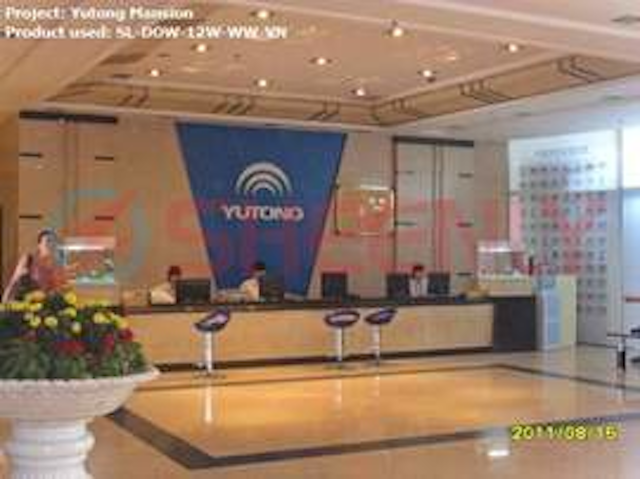 Date Announced: 10 Aug 2012
SHEENLY successfully stands out among many Lighting companies and wins reliance from Yutong.
The project of LED fixture solution provided by Sheenly in Shanghai Yutong Mansion is proved wonderful.
Yutong, known as one of the largest automotive companies in China, always select suppliers with strict quality criteria and only cooperate with partners owning powerful strength and good credit. Being Yutong's suppliers represents high quality, professional and reliable.
Sheenly gains the reward due to long-term specializing in LED industry and aiming at only high quality products.
Yutong mainly adopted Sheenly 'Focus' LED downright.
Sheenly 'Focus' LED down light is designed to replace the traditional 50watt halogen spotlight/down light, which are high power consumed and generate mass heat, and this causes various problems in many applications.
Features:
1. 12W to replace 50W halogen
2. 75% energy saving, 75% CO2 reduction
3. No UV or IR emissions
4. Durable with life span over 50,000 hours
5. Environmentally friendly – fully recyclable
6. No mercury or other hazardous materials
7. Simple and convenient installation
8. Dimmable
Sheenly 'Focus' LED downright has shown significant economy and comfortable illumination. Yutong Mansion's Chief Engineering manager, Mr. Lin, evaluates the two products as "Beyond my expectation". Mr. Lin also showed desire to cooperate with Sheenly further in the near future.
To know more about Sheenly, please visit www.sheenly.com
Contact
Jim
E-mail:sales@sheenly.com
Web Site:www.sheenly.com