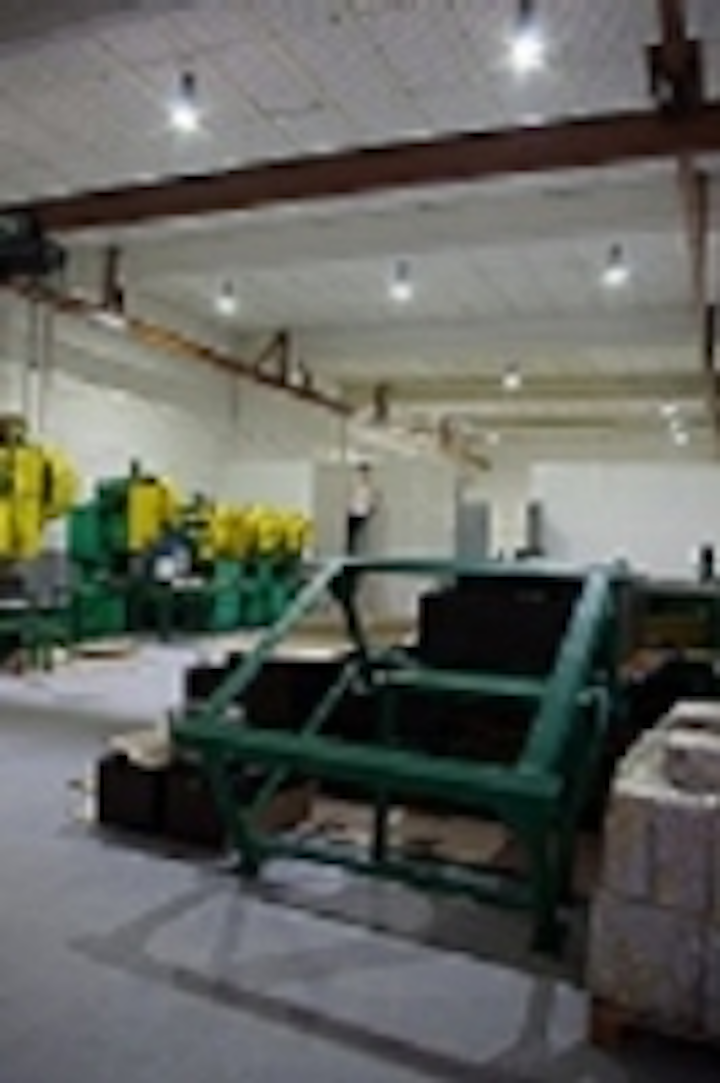 Date Announced: 22 Aug 2012
KOLOKOL luminaire intended to replace lighting fixtures with E40 based HID lamps (mercury vapor, sodium vapor and metal-halide bulbs), or their analogues. Degree of protection - IP 65 - allows you to use the device at the places with high requirements for dust and water protection.
Product Features — KOLOKOL, 70 W, 7200 lm, IP 65, Hanging LED Lighting fixture:
1. Applied with Nichia LEDs (Japan)
2. Reliable and efficient driver
3. High-quality two planimetric heatsink, hi-tech design.
4. Easy to install and maintenance.
5. Long operation lifetime
6. Instant ON/OFF operation
7. Superior color rendition compared to conventional industrial luminaire.
8. Resistant to shock and vibration.
9. Spheres of application : warehouses, places with high ceilings, such as manufacturing areas.
«FOCUS» сompany was founded in 2004. Our professionals have great experience in the field of optoelectronics. The company began its activities with the development and manufacture of electronics for the special lighting fixtures on the orders of other companies — manufacturers. Now we produce lighting solutions for outdoor areas (USS series), office spaces (SPO series), industrial and warehouse buildings (PS and Bell (Kolokol) series), promotional billboards and facades, greenhouses, and also for landscape and architectural installations.
«FOCUS» сompany has a lot of innovative developments, patents, and implemented projects in the sphere of energy efficient technologies.
Our company positioned itself as a manufacturer of high quality products. Manufactured products satisfies the most stringent requirements for reliability. Our mission is to bring innovation to the market place and offer a greater consumer choice.
We appreciate the frank and open relationship and we value our reputation of reliable partner.
Contact
141195, Russia, Fryazino city, Moscow region, Stancionnaya street, 1A +7(496)255 66 85
E-mail:kirill@ledsvet.ru
Web Site:www.ledsvet.ru