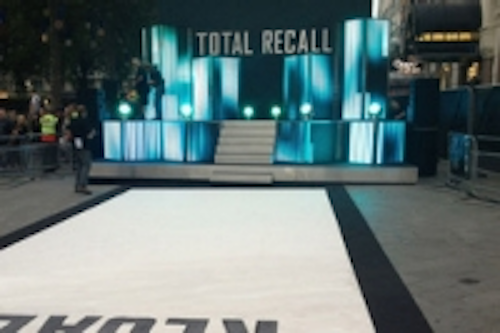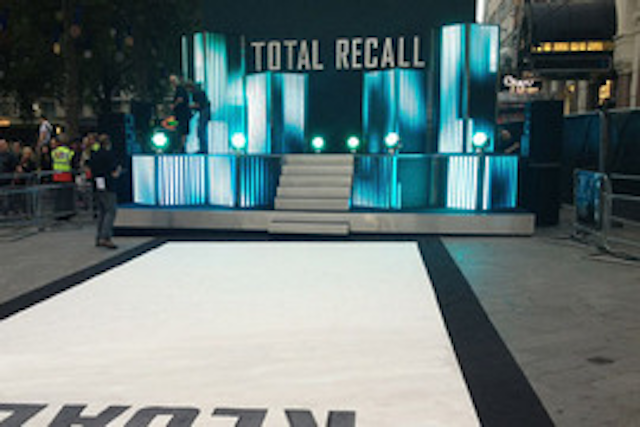 Date Announced: 22 Aug 2012
XL Events, working with Premier PR, supplied LED for the London premiere of 'Total Recall' starring Colin Farrell, Kate Beckinsale and Jessica Biel.
Premier PR designed a "red carpet" experience which complemented the futuristic look of the movie. To achieve the right look, Premier called on the expertise of XL Project Manager, Mark Rooney, to specify and supply the LED.
Pixled's versatile FX-11 LED was chosen due to its high brightness, and suitability for outdoor use – a must given the unpredictable British weather.
In total 150 tiles of FX-11 LED were used. 128 tiles formed the Total Recall stage backdrop where the movie's stars appeared for the fans and paparazzi in Leicester Square, and were interviewed by Alex Zane.
A further 22 tiles of FX-11 were used to front the booth for the DJ who played as the stars arrived.
XL Events' Mark Rooney comments: "It was a pleasure working with Premier PR on this event. We had a great team of highly-experienced LED engineers, led by XL's Steve Grinceri, who ensured that the quick rig and even quicker de-rig ran smoothly, which was essential for a premiere in a central London location."
Contact
Louise Stickland +44 (0)1865 202679 +44 (0)7831 329888
E-mail:louise@loosplat.com
Web Site:www.xlvideo.tv