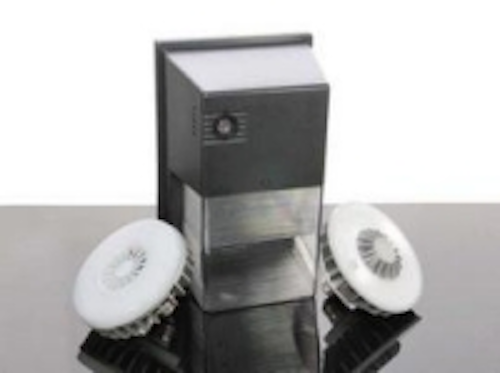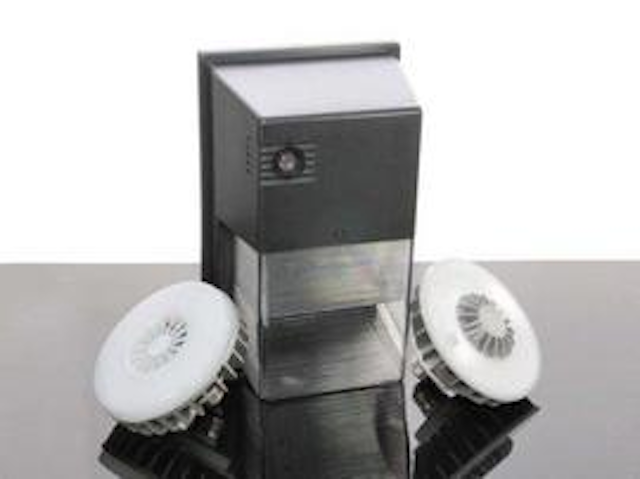 Date Announced: 24 Aug 2012
West Caldwell, New Jersey - MaxLite®, a leading global manufacturer and marketer of the award-winning MaxLED® line of innovative LED luminaires and lamps, announces that three LED lamps and luminaires are now listed on the Lighting Design Lab's (LDL) interim qualified products list. This listing ensures that MaxLite's 17-watt Pancake, 17-watt Eclipse and 14-watt Security Light with PhotoCell will qualify for rebates for one year by most utility companies in the Pacific Northwest region of the United States, which includes Washington, Oregon, Idaho, Montana, Utah and Alaska. The LDL qualifies LED products while they are being reviewed by ENERGY STAR® or DesignLights™ Consortium (DLC). Products on the LDL list are certified to meet ENERGY STAR or DLC specs, except lumen maintenance, which is verified while the product is part of the LDL qualification list. The products are listed for no longer than 12 months during which time the ENERGY STAR or DLC qualification is usually completed.
"We are proud to add these three new LEDs to MaxLite's growing list of products on the LDL Products List, including the LED A19, LED PAR20 and LED PAR30," said MaxLite's Director of Product Marketing Pat Treadway. "This is a testament that MaxLite products have high standards of energy efficiency, performance and quality, which we pass onto our Pacific Northwest customers."
While providing better quality light than CFL products and offering superior cost savings to their incandescent alternatives, these MaxLED lamps and luminaires deliver a projected 50,000 L70 life and maintenance-free operation. Manufactured with high-ranked LEDs that are proprietary binned to ensure color uniformity, these LED products are the environmentally friendly lighting choices that are constructed without mercury or hazardous materials and operate without emitting IR and UV radiation.
MaxLite's three LED products have a minimum CRI of 80, are UL- and cUL-listed for damp locations, and operate on a 120-volt lighting system.
• The 17-watt LED Eclipse Lamp is a unique LED light source with a compact form that can be used in a wide variety of applications, including recessed cans with open trims, bullet style track head fixtures and pendants in residential, commercial, retail and hospitality environments. With a high lumen output of up to 1140, flood beam angle distribution and superior heat management, the dimmable Eclipse is available in 3000K, 4100K and 5000K CCTs. Eclipse also features Component Isolation Technology™, which is a mid-engine approach that places the driver in an isolated and ventilated heat-sunk center section of the bulb, allowing the driver to sustain cooler temperatures than traditional bulbs, but remain separate from the LED light source. To view the data sheet, visit http://www.maxlite.com/PDFs/DataSheets/SKE17_Eclipse.ds.pdf.
• MaxLite's 17-watt LED Pancake Lamp features an innovative optical design that produces ambient back lighting to fill out decorative glass and shades. With additional features including flood beam distribution and a sleek form factor, Pancake is a great lighting solution for a range of applications, including decorative torchieres, pendants and bullet style track head fixtures. The LED Pancake, which also features Component Isolation Technology, is also a strong OEM LED light source for low profile ceiling and wall mounted fixtures, ceiling fan light kits and other lighting products that require maximum illumination from a compact light source. Pancake is available in 3000K, 4100K and 5000K CCTs and delivers up to 1170 lumens. To view the data sheet, visit http://www.maxlite.com/PDFs/DataSheets/SKP17_Pancake.ds.pdf.
• The 14-watt LED Security Light with dusk-to-dawn PhotoCell has an architectural bronze finish and provides optimal illumination for outdoor commercial and industrial environments. The heavy duty die-cast, powder-coat aluminum base, with a one-piece injection molded polycarbonate prismatic lens/housing is masked and painted for a seamless cover. The fixture is gasketed and assembled with two screws to produce a sealed fixture that is free of water, dirt and insects. The fixture, which delivers 887 lumens and is backed by a three-year limited warranty, can be mounted to recessed outlet boxes or directly to surfaces. To view the data sheet, visit http://www.maxlite.com/PDFs/DataSheets/MLSEC14LED50.ds.pdf.
For hi-res images, please visit http://www.maxlite.com/PDFs/PR/PRkit/MaxLite_AugLDLQualifiedProducts.jpg.zip.
About the Lighting Design Lab
The Lighting Design Lab (LDL) was created in 1989 and has grown to become the Pacific Northwest region's state of the art energy efficiency lighting demonstration facility. The LDL offers resources, information, and training on cutting edge, high quality, energy efficient lighting technologies to architects, lighting designers and contractors, utility personnel and other industry professionals throughout the Pacific Northwest Region. The LDL is a dynamic, technical resource for the region's conservation and lighting community. Visit the LDL website: http://www.lightingdesignlab.com.
About MaxLite (www.maxlite.com)
Inheriting global manufacturing and marketing expertise that dates back to 1955, MaxLite was one of the first movers into LED technology in the industry. Committed to energy efficiency as an ENERGY STAR® Partner of the Year in 2009, MaxLite established the MaxLED® brand, an extensive line of indoor and outdoor lighting fixtures featuring innovative LED luminaires and lamps using the latest state-of-the-art LED technology, ranging from the award-winning Flat Panel collection, to the best-selling outdoor lineup, Plug-and-Play light bars and lamps.
Out of the company's two main distribution centers, conveniently located in West Caldwell, New Jersey and Rancho Cucamonga, California, MaxLite ships products within the continental United States within one to three days on standard orders. Through MaxLite's innovative research and development capabilities in its California office, MaxLite continues to be at the forefront of energy-efficient technologies. For more information about MaxLite and its products, call 800-555-5629, fax 973-244-7333, email info@maxlite.com, or tweet us at https://twitter.com/maxlitenewsroom.
Contact
Christopher Pica T 631.262.0374
E-mail:CPMediaRelations@gmail.com