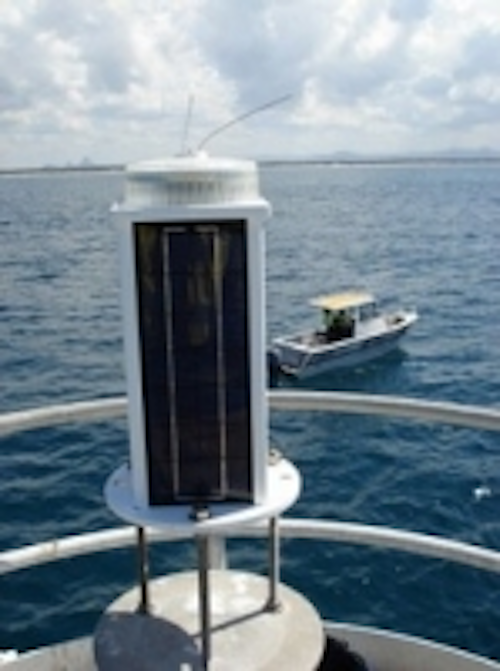 Date Announced: 03 Aug 2012
Provision of aids to navigation
VICTORIA, BRITISH COLUMBIA, CANADA Carmanah Technologies Corporation (TSX:CMH) today announced that the Company has entered into a non-binding letter of agreement with one of Carmanah's Master Distributors for the procurement, commissioning and installation of aids to navigation ("AToN") within a broader significant marine project on a major navigable waterway in South America. The scope of this agreement will include Buoys and Fixed Aids as well as Carmanah's proprietary Floating Aids. The agreement is subject to funding and technical specifications finalization by all parties. This is expected to be completed within the next 30 days, at which time more details will be disclosed.
"The project provides the catalyst for us to complete development on our 708 series light with the inclusion of Automatic Identification System ("AIS") as well as Global System for Mobile Communications ("GSM") communication. Together with our partner Sabik we will leverage technologies from both companies in this solution," Bruce Cousins, CEO of Carmanah, commented. "In addition, Carmanah will remain prime in this contract for all AToN and work closely with marine buoy and fixed aid partners in fulfilling on the agreement."
There can be no assurances that the transactions contemplated in the non-binding letter of agreement will be completed as currently anticipated, or at all.
About Carmanah Technologies Corporation
As one of the most trusted names in solar technology, Carmanah has earned a reputation for delivering strong and effective products for industrial applications worldwide. Industry proven to perform reliably in some of the world's harshest environments, Carmanah solar LED lights and solar power systems provide a durable, dependable and cost effective energy alternative. Carmanah pursues its business strategy within six distinctive product offerings: outdoor lighting, marine signals, aviation signals, traffic signals, grid-tie and mobile. Carmanah is actively seeking additional product sales opportunities to add to its top line revenue, as well as extending existing product lines through internal development efforts, strategic business relationships and focused acquisitions. Carmanah is a publicly traded company, with common shares listed on the Toronto Stock Exchange under the symbol "CMH". For more information, visit www.carmanah.com
Contact
Media Contact: David Davies 250.382.4332
E-mail:ddavies@carmanah.com
Web Site:www.carmanah.com