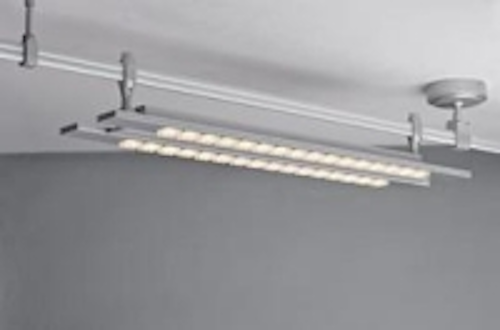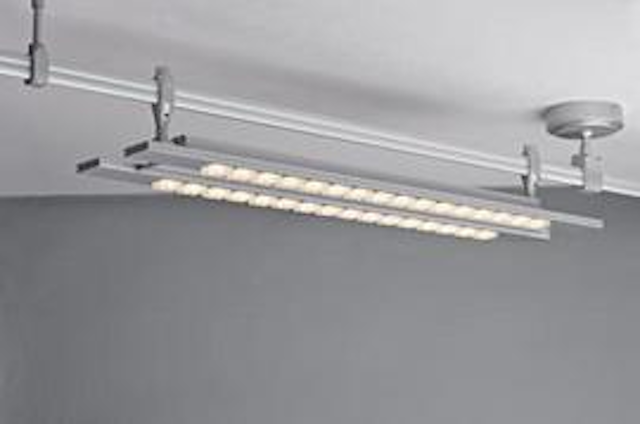 Date Announced: 16 Aug 2012
The Zonyx GalaxZ is a line voltage LED linear track fixture for the Zonyx track system. Offered in 2 or 4 ft lengths, the fixture delivers 1700 lumens per foot. An onboard dimming driver and integrated adaptor for the Zonyx track allows for a clean sleek design. Superior color consistency is achieved through LED clustering. An optional daylight harvesting control and sensor makes GalaxZ one of the most energy efficient linear fixtures that directly compete with T5 output.
Since 2000, Bruck and WILA Lighting's extensive line using reliable, energy efficient LED's have led the way in the commercial and residential lighting and design communities with breakthroughs in technology for performance, decorative and architectural lighting.
LEDRA by Bruck and WILA provides the latest in solid state technology with 7 low and line voltage track systems, artisan glass pendants, recessed, task and accent LED fixtures. LEDRA is specified in some of the highest profile projects by some of the most revered lighting designers in the world. It has become a leader in solid state lighting design.
Contact
Paula Westerheide Bruck Lighting, Inc. / Wila Lighting 15774 Gateway Circle Tustin, CA 92780 (714) 259-9959 ext. 264
E-mail:paula@brucklighting.com
Web Site:www.brucklighting.com