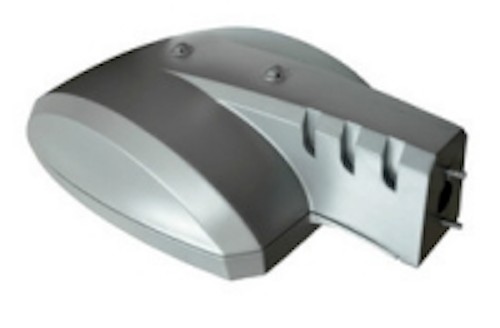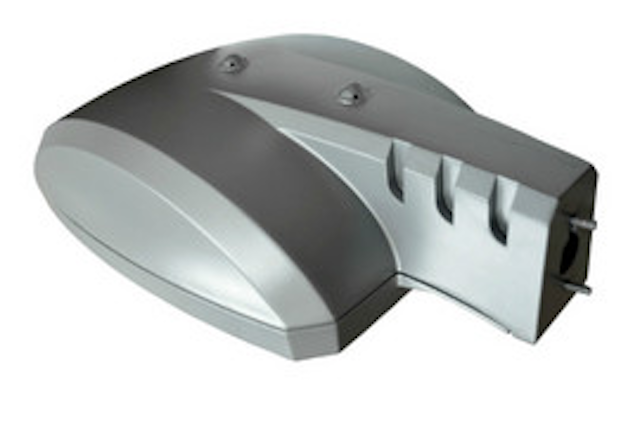 Date Announced: 31 Aug 2012
APL Series Solid State Driven Electrodeless Lamps will be Exhibited at Illuminating Engineering Society's Outdoor Lighting Event September 10-12 in Miami, FL
Canoga Park, CA - Topanga Technologies will exhibit it's new Advanced Plasma Lighting™ (APL) product line to lighting designers, engineers, utilities and energy service companies at the 31st annual Street & Area Lighting Conference (SALC) taking place September 10-12 in Miami, FL. Hosted by the Illuminating Engineering Society and the only conference of its kind dedicated to the outdoor lighting business, SALC will feature seminars and exhibits to educate the market on the latest lighting innovations. In booth #14, Topanga Technologies will demonstrate its newly expanded APL product line in luminaires designed for parking lot, roadway and area lighting applications.
Since launching the bright and energy efficient APL Series plasma light sources in May 2012, Topanga has been working with fixture manufacturers on luminaire designs for street, area, architectural and industrial lighting applications. At SALC, Topanga will demonstrate two fixtures by ECHO Lighting, Inc., including Plasma Lake, a decorative outdoor luminaire designed specifically for plasma, and their new DC31 standard parking lot luminaire retrofitted for APL. The ECHO Lighting luminaires will house Topanga's APL250, an 11,500 lumen output source with 115 lumens per watt efficiency.
Topanga will show its most popular product, the 22,000 lumen source APL400 with 130 lumens per watt efficiency, demonstrated in a parking lot retrofit shoebox kit developed by Topanga to assist fixture manufacturers in easy adoption of APL into their product lines. As a component supplier to the industry, Topanga creates luminaire reference designs so that designers can be confident they are meeting required light levels when working with APL. Also for discussion at SALC will be Topanga's newest plasma lighting innovation, APL1000, the first long lasting, energy efficient lighting solution for commercial applications that require a high brightness, broad spectrum, uniform light output in a lightweight form factor. Scheduled for release in 2013 and with an astounding 50,000 lumen output, APL1000 is suitable for replacing 750 to 1000 watt HID sources with 50% energy savings.
"Since launching APL earlier this year we have been thrilled with the market acceptance of solid state plasma lighting for high brightness and outdoor applications," said Brian Hermes, Vice President of Business Development for Topanga Technologies. "SALC is a great opportunity to highlight the unparalleled optics and optimized performance in popular fixture options now available with APL, as well as some of the new products planned for production in early 2013."
Recognized by industry professionals as a revolutionary development both technically and aesthetically, Topanga's APL system uses a proprietary configuration of an electrode-free quartz bulb placed external to a highly efficient solid-state power amplifier that uses radio frequency (RF) energy to illuminate the lamp. Incorporating customer input has ensured that this small point source light is changing the way fixtures are made, enabling tremendous design flexibility with a high lumen output and substantially more energy savings than induction, fluorescent, HID and LED light sources. APL is enabled for wireless intelligent control, networking and 100%-20% dimming utilizing NXP's industry-proven JenNet-IP.
ABOUT TOPANGA TECHNOLOGIES
For industrial and commercial lighting, Topanga Technologies is the leading innovator of Advanced Plasma Lighting™ solid-state drivers and electrode-free plasma lamps providing energy efficient, economical and reliable lighting solutions that surpass both traditional and new technology platforms. Founded in 2005, Topanga Technologies has R&D and manufacturing facilities in Canoga Park and San Jose, CA. For more information, visit www.topangatech.com or email info@topangatech.com.
ABOUT ECHO LIGHTING
ECHO Lighting, Inc. is a Los Angeles-based company specializing in the design and production of outdoor lighting. Since its founding in 1972, ECHO has had a reputation for manufacturing the highest quality lighting systems and excels in the art of creating standard and custom designs ranging from ornamental, street, parking lot and area lights, as well as concrete and aluminum bollards, and steel and aluminum poles. With a vast line of products, ECHO offers dark-sky-compliant fixtures in addition to a range of lamp technologies such as Induction, LED and Plasma to meet the energy efficiency requirements of many projects. A pioneer in innovative ideas that keep its products on the cutting edge of design, technology and functionality, ECHO works directly with architects and engineers to achieve all project requirements, and ECHO fixtures and poles are specified by many cities and municipalities around the U.S. For more information visit www.echoltg.com or email info@echoltg.com.
Contact
Kirsten Maynard 415-350-4147
E-mail:info@topangatech.com
Web Site:topangatech.com/