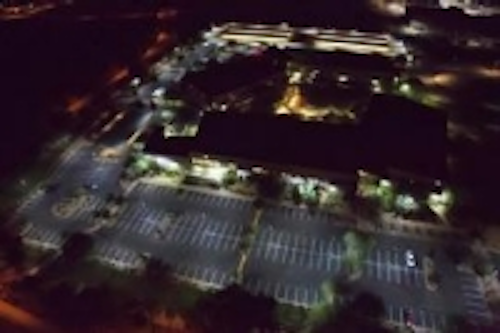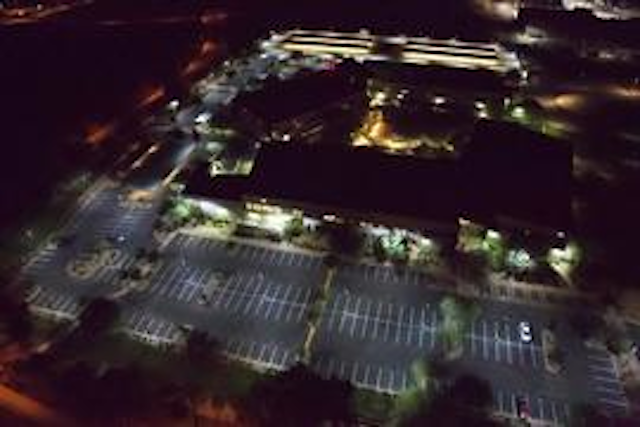 Date Announced: 10 Aug 2012
After a long evaluation process, Target Corporation selected Cireon SSLs for their corporate center in Scottsdale, AZ. Replacing traditional area, low bay, troffer, and wall washers, the SSLs provide a reduction of more than 25kW.
The ability to withstand the desert heat was a critical factor. "Heat is the enemy and Arizona is the proving ground" says Cireon Engineering Manager, Bruce Ryan. The Cireon proprietary thermal design provides a unique combination of robust ventilation and inherent bird protection.
The delivered uniformity is a result of optics designed specifically to the unique output signature of the Luxeon LED. The Type V optic shown delivers 64x the energy to the perimeter than straight down to achieve the uniform light levels.
Verdecom, a Phoenix-based solutions provider focused on green energy managed the project. Cireon Sales Manager, Dave Graf, stated, "Verdecom's Ted Ritter is also the president of the IFMA Technology Council and a big part of Phoenix's green movement. Given their broad range of services, they're extremely knowledgeable in the solid state technology".
Cireon General Manager, Jim Dilbeck, states, "Revitalizing American manufacturing has been written into our mission statement since our inception. Target's selection of our company shows their commitment not only to a sustainable environment but also to the US worker".
About Cireon - Cireon designs and manufactures commercial and commercial industrial solid state luminaires incorporating proprietary thermal and optics technologies with optional integrated sensors and wireless controls.
About Verdecom - Verdecom is dedicated to enabling and leveraging sustainability opportunities in the existing built environment. Providing focused solutions for Facility Service Organizations, Retail, Healthcare, Hospitality and Commercial Office environments, and with headquarters in Metro Phoenix, the company serves clients throughout the Southwest.
Contact
Cireon Contact: sferezy@cireonusa.com Verdecom Contact: alex.duggan@lmi360.com
E-mail:sferezy@cireonusa.com
Web Site:www.cireonusa.com