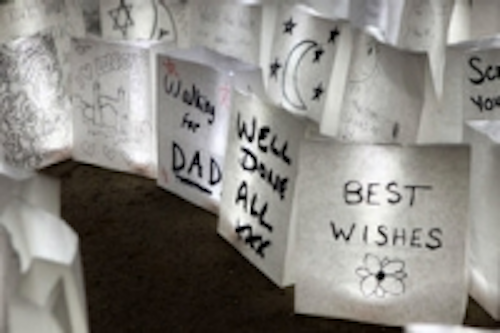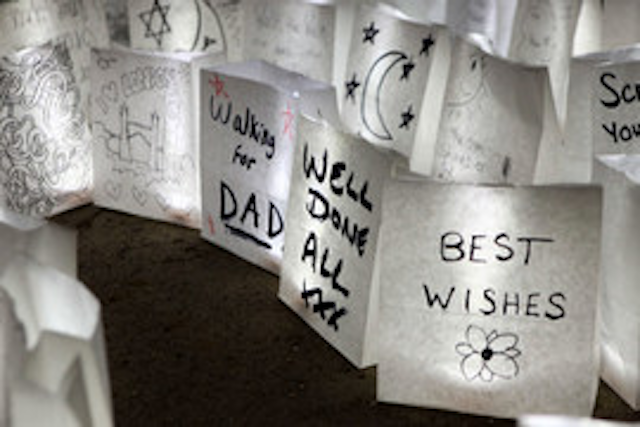 Date Announced: 15 Aug 2012
For the fourth year in a row lighting solutions provider, Architainment Lighting, is aiming to raise money for cancer support charity, Maggie's by completing a 20 mile hike across London through the night.
As in previous years, 'Team Easily LED', a group made up of Architainment employees will join approximately 2500 other individuals to trek 20 miles across the capital at night, with one aim: to raise money to support those living with the effects of cancer.
Throughout the years the lighting specialist has raised thousands of pounds for the charity and Architainment continue to support Maggie's not only due to the incredible work it does, but also due to its strong associations with the architectural and lighting industries. Lighting is an integral part of the night hike experience, giving hikers an opportunity to see London landmarks such as The Guild Hall, the RIBA building and some sites that were illuminated by Architainment such as County Hall and the London Eye. Participants are also encouraged to write messages for loved ones on paper bags, which are then illuminated for other walkers to read while on route.
A Maggie's Centre is a place to turn to for help with any of the problems, small or large, associated with cancer. Under one roof someone can receive information, benefits advice, Psychological support both individually and in groups, courses and stress reducing strategies. A Maggie's Centre will be many things to many people - there isn't a one size fits all recipe for how you live with cancer. There are several centres across the UK, no appointment or referral is required and everything offered is free of charge, which is why the money raised from the annual night hike is so crucial to the charity's work.
Commenting on the walk, Architainment Lighting Managing Director, Nic Tolkien, said: "The night hike is a great opportunity to raise money for charity, spend time together as a company and see some of London's finest landmarks illuminated at night. Several members of the team have visited the Maggie's centres and once you do it's easy to see why the money raised is so important to people living with or affected by cancer."
Team Easily LED asks that you show your support by sponsoring them for this year's Night Hike event. Any amount, large or small, would be greatly appreciated. You can sponsor the team at www.justgiving.com/ArchitainmentLighting
Contact
Please donate here: Holly Winman PR and Marketing Coordinator T: 01494 471340
E-mail:holly.winman@architainment.co.uk