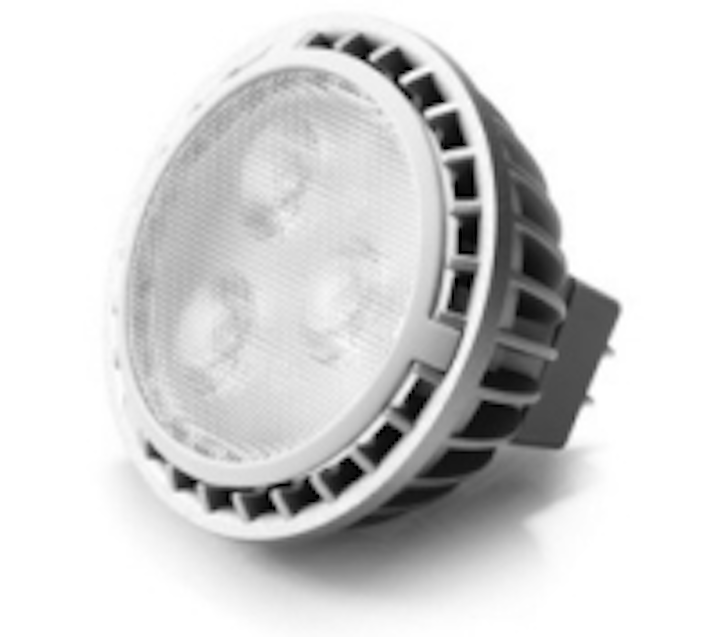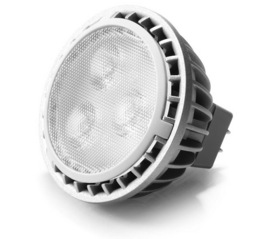 Date Announced: 09 Mar 2012
Verbatim will unveil a set of high-performance halogen replacement LED spotlights at Light + Building 2012 in Frankfurt, Germany, between 15 - 20 April 2012.
Both the MR16 GU5.3 with 450 lumens output and the dimmable PAR16 GU10, producing 230 lumens, deliver attention-grabbing accent-lighting in shops, restaurants or hotels to set mood, draw focus or add brightness.
In the home, these popular spotlight product types can also draw
attention to a favorite artwork, emphasize a focal wall or be placed in bookcase shelves or on mantels for subtle illumination. The 64 lumens per watt efficiency is significant for the 7W MR16 GU5.3 lamp, while the introduction of a dimmable PAR16 GU10 at 6.5W is also noteworthy.
Visitors to the Verbatim stand will also be able to see the company's
latest lighting appliances incorporating dimmable and colour adjustable OLED technology. Verbatim's parent company, Mitsubishi Chemical Corporation (MCC), has integrated the qualities of OLEDs with new processes and materials to enable the production of OLED panels with minimal power consumption. Last year, the company developed the world's largest VELVE OLED panel, approximately 14cm square.
"For over 40 years, the Verbatim brand has been at the forefront of
data storage innovation. By marrying Mitsubishi Chemical Corporation's
expertise in lighting technology with our experience in bringing
hi-tech products to market in volume, we have continued to expand our
LED lighting portfolio and develop LED lamps that offer high quality
and reliability, long life and energy efficiency," said Jeanine
Chrobak-Kando, Business Development Manager, LED EUMEA, Verbatim.
Contact
For more information about Verbatim LED lighting please visit our website at www.verbatimlighting.com
E-mail:verbatim@publitek.com
Web Site:www.verbatimlighting.com